Issue #84 / Nov 2007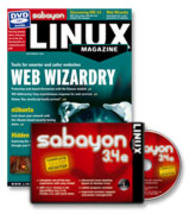 Configuring a Quake3 Arena server
You don't have to be an expert to set up your own Quake 3 game server.
Getting started with the Tin newsreader
Spartan, but functional – the Tin newsreader does without optical gadgets and concentrates on core Usenet-related functionality.
Document versioning with Subversion and OOoSVN
Even if you are not a programmer, you've probably heard of Subversion, a powerful tool for managing changes to software projects. Although Subversion is designed primarily for software developers, it can be useful to mere mortals as well.
Configuring the Bash prompt
Color-coding your prompt may help avoid configuration errors and data loss. We'll show you how to design your own custom shell prompt with color and control sequences.
Hiking and hacking on Crete
Wireless Sirtaki, synchronized penguin swimming, bottle cap diving in the pool – only a few disciplines that were part of the annual Linux Beer Hike, aka "Linux Bier Wanderung."
Projections and reflections from the San Francisco LinuxWorld
Virtual visions brought vigor to the San Francisco LinuxWorld. This year's gala featured data centers, super heros, and our very own Linux Pro Magazine booth.
Conference in Cambridge
In early September, about 250 developers from the Linux kernel and related projects gathered in Cambridge, United Kingdom, to discuss their work and look to the future.
Visit Our Shop
Direct Download
Tag Cloud