Issue #87 / Feb 2008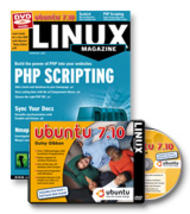 Using udev
Learn how to create your own udev rules and deploy command-line tools to monitor and control udev events to clear your way through the Linux device jungle.
An up-to-date look at free software and its makers
Split-ups, disputes, and flame wars repeatedly ripple through the open source community. So far, forks have benefitted the community, as illustrated by the reunion of Compiz and Beryl in the Compiz Fusion project.
* More than 7,000 packages with hundreds of applications * Better support for wireless hardware * Out-of-the-box 3D......
Visit Our Shop
Direct Download
Tag Cloud