Perl script uses Ptrace for process tracing
Process Spy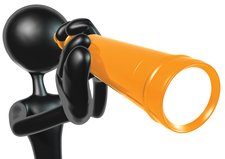 Linux lets users watch the kernel at work with a little help from Ptrace, a tool that both debuggers and malicious process kidnappers use. A CPAN module introduces this technology to Perl and, if this is not enough, C extensions add functionality.
Recently, I needed to investigate the write activity of a Linux process and was surprised to discover that CPAN had a Ptrace module. Ptrace is a technology that roots in the Linux kernel, adding the ability to step through processes and retrieve information on the data they use. Debuggers such as GDB leverage this technology and build a user interface on it.
To find out which files a process opens for writing over the course of its lifetime, you can pass the PTRACE_SYSCALL parameter to ptrace to make the process stop whenever it issues a system call. Filtering out calls coming from libc's open() function in write mode then reveals the desired list of files. Invoking objdump -d /lib/libc.so.6 tells you what libc does to open the specified file and return a file descriptor (Figure 1).
To most of us, disassembler output is incomprehensible at first glance. The x86 assembler code in Figure 1 picks up the function parameters for open() from the stack (%esp) and uses the mov (move) instruction to store them in the processor registers EBX, ECX, and EDX (assembler code prepends a percent sign). From the include file adm/unistd.h (Figure 2), you can see that the kernel refers to the open() system call internally as 5, and libc calls mov $0x5,%eax to write the value to the processor's EAX register.
[...]
comments powered by

Disqus