Forensics with BackTrack and Sleuth Kit
Sleuthing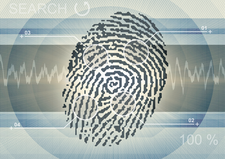 Once you determine a system has been attacked, boot to the BackTrack Live forensics distro and start your investigation with Sleuth Kit.
Computer crime is a serious problem – in large part because almost all corporate information is now managed on computers rather than through traditional paper and people tools. Your computers and networks represent a juicy target for attackers, and depending on what they want, an attack might be anything from annoying to catastrophic. Because almost all your company information is on computers, anyone who accesses that information with criminal intent will probably leave clues.
One thing attacks have in common is that when you first notice an incident has occurred, you probably won't have all the information you need to deal with it. Lining up the facts sometimes requires a forensic investigation. Was the attack an inside job, or did it make use of an externally available flaw? Did the attacker access a single system, or your whole network? Did the attacker steal data? Plant a virus? Install a rootkit?
The BackTrack Live Linux distro [1] and the Sleuth Kit forensics toolkit [2] will help you gather information about the attack. In this article, I'll show you how to get started with BackTrack and Sleuth Kit, but first, I'll begin with a look at some preliminary steps to take before starting your forensic analysis.
[...]
comments powered by

Disqus