Book Reviews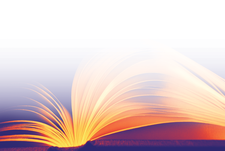 Pulling Strings with Puppet
They say the third time's a charm, but in the case of James Turnbull, his first two books – Hardening Linux and Pro Nagios 2.0 – were pretty charming, too. Turnbull provides information in an accessible manner, and he knows the business, so he writes from experience. His name on the cover inspired me to read Pulling Strings with Puppet: Configuration Management Made Easy, and the book didn't disappoint.
Puppet is a configuration management tool that allows users to make changes on many remote systems, pulling the strings from a central location. The book naturally starts with a discussion about how Puppet works, followed by how to install it. This organization is useful because it is often difficult to install a software product before you fully understand how it works. Of course, after you complete the install, you need to know how to configure Puppet, which is covered in the "Speaking Puppet" chapter.
The depth of the book's material goes beyond an overview and into to the heart of the topic. Turnbull assumes that if you're using tools at this level, you know at least the basics of administering your system. Most of us don't want to waste our time being told how to create directories or change permissions.
[...]
comments powered by

Disqus