Automate your color correction with a Perl script
Card Trick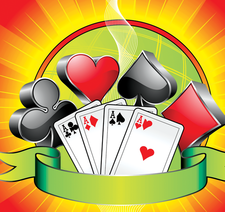 If you have grown tired of manually correcting color-casted images (as described in last month's Perl column), you might appreciate a script that automates this procedure.
Last month, I wrote about using reference cards to correct the white balance in digital photos by taking a test snapshot (see Figure 1) [2]. The black, white, and gray plastic cards, which are available from any good photography equipment dealer, should not generate any color values in a digital image. This provides three calibration points for low, medium, and high light intensity, which the GIMP photo editing tool can then reference to correct your snapshots.
Perl Magic
How can a simple Perl script find out which pixel values the three cards create, even though their position in the image is not known, without using artificial intelligence?
If the photographer manages to spread the cards in the center of the image as shown in Figure 1, the script can follow an imaginary horizontal line and identify the cards on the basis of pixel values along the x axis.
[...]
comments powered by

Disqus