Practical add-ons for Thunderbird
Extensible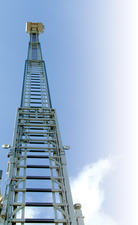 Mozilla Thunderbird email client continues to gain ground thanks to its multitude of internal features, and add-ons help to extend its functionality.
The Mozilla repository has no fewer than 800 add-ons for Thunderbird alone. Keeping on top of this collection is difficult. In this article, I'll introduce five must-have add-ons.
In many cases, the Thunderbird mail client works quickly and efficiently, but no program can be a master of everything, and in some cases, functionality has been sacrificed to keep the program lean. Add-ons help users by restoring the features the developers left out.
Add-ons
To manage these practical helpers in Thunderbird, go to Tools | Add-ons…. The Extension Manager (Figure 1) lists extensions, language packages, and themes (i.e., files that define the appearance of the GUI). The Download extensions link takes you directly to the Mozilla repository [1], which offers numerous add-ons.
[...]
comments powered by

Disqus