Exploring alternatives to MythTV
Home Cinema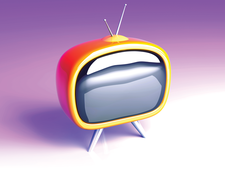 Beyond MythTV and VDR are media centers that take a new approach – or at least make the beaten track look a little different.
When it comes to media center distributions, MythTV and VDR are the undisputed kings of the hill. Their impressive feature scope is fed by large user and developer communities. Besides these well-known projects, as is typical in the world of open source, several smaller projects pursue the same goals. They fill niches that the mainstream projects often neglect, or they implement identical features in a slightly different way. This means more choice for the user from the viewpoint of aesthetics or ergonomics.
In our lab, we let three media centers do battle against each other and against MythTV. The hardware basis was a system with working TV card drivers. Additionally, the multimedia drivers (see the "Multimedia and Patents" box) were also installed. For help installing applications on Ubuntu and openSUSE, see the "Installing the Applications" box.
Pretty Elisa
One of the newcomers among Linux systems for the living room PC is Elisa [7] by Barcelona, Spain--based Fluendo. Elisa is by no means the only product with which the Spanish software wizards have enriched the open source world. They also maintain the GStreamer multimedia framework and the Flumotion streaming server, and they contribute to external projects through the Xiph Foundation (probably best known for its Ogg audio format, a free MP3 competitor), for example. The company finances itself by sales of Linux-capable codecs for proprietary multimedia formats such as MP3, Windows Media, and the like, all of which can be integrated with the GStreamer system for Gnome.
[...]
comments powered by

Disqus