Sounds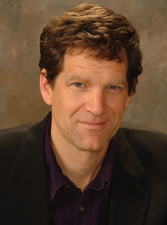 Dear Linux Magazine Reader,
Recently I've been thinking about getting some kind of music playing device. Certainly everyone else in my vicinity has one. It isn't that I need to keep up with the crowd – or that such a device would make me feel like less of a dinosaur around the teenagers and pre-teenagers who inhabit my house. The main advantage I see is avoiding the clutter.
I have never really gotten on well with the technical details of music listening. Even in the old days, when the sounds came on big, flat, fragile hunks of vinyl that everyone knew required dutiful maintenance, I took risks with my collection that would make the audiophiles crackle and sputter. I never could relate to the obsessive steps that record collectors would go to protect their investments – tiny bottles of cleaning fluid, little wooden cleaning tools lined with dust-catching anti-lint fabric. Long lines of alphabetized records. The little tool rested on a little tool holder. Before you played a record, you placed the record on the turntable, started the turntable spinning, lifted the little tool, placed cleaning fluid on the fabric strip attached to the little tool, and gently pressed the fabric to the vinyl of the turning disk, lightly catching any dust that might have fallen in the grooves. We would watch the host enact this ritual as we sat around the stereo, on couches and pillows, waiting for the album to play. It was probably some crude approximation of the act of watching the host prepare a primitive campfire or, more recently, watching the host prepare and serve tea cups at tea time. Then we would all listen together.
[...]
comments powered by

Disqus