Making tracks with the Jokosher audio editor
Easy Mix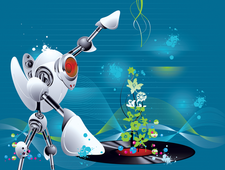 If Audacity, Ardour, or ReZound are too muddled for your taste, try the easy and powerful Jokosher audio editor.
Like many open source programs, Jokosher owes its existence to user dissatisfaction: Early in 2006, the project's founder, Jono Bacon, was looking for an open source alternative to mixers such as Cubase to produce his "LugRadio" podcast. He wanted the new program to be easy to use – and easy to learn for people without expert knowledge of audio editing. Bacon originally launched the project [1] under the name Jonoedit. He announced the launch in his podcast and asked for developers to join the fun.
Laszlo Pandy [2] heard the call and became the project's maintainer, and the name was soon changed to Jokosher. The current version of Jokosher is 0.10.1. Jokosher, which is still in a fairly early stage of development, relies on the Gnome desktop environment and the GStreamer multimedia framework. Much of the programming is in Python.
Installation
Installing Jokosher does not pose any major problems to the user – assuming you have a Gnome environment. The 8.04 LTS and Ubuntu 8.10 repositories offer matching packages; users with other distributions will need to build the program.
[...]
Comments
We're working on it.

As you mentioned, Jokosher is a work in progress. However I think you did a really good job at covering the things it does well currently. There were few criticisms in the article. I guess this means we are doing pretty good

I'm sure there are many things that could be a lot better, like the one below. You can always let us know.

"It is impractical and downright annoying that you cannot select multiple track takes to move them at the same time."

I found there is already a bug for this one, but I will make sure it is top priority for next release.

Thanks for the good review.

comments powered by

Disqus