Perl applets extend a platform-independent desktop panel
Games for Speculators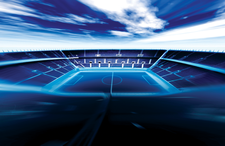 One panel has a neat collection of applets and another has spectacular looks – but a combination of the two is rare. Now help draws nigh for the desktop: PerlPanel is extensible with do-it-yourself widgets.
Regardless of whether you use Gnome or KDE, every desktop offers panels. They dock at the bottom or top of your screen, giving a home to menus and icons for launching programs, showing active applications in taskbars, or helping you switch between virtual desktops. The aim of the PerlPanel project is to use Perl to provide a platform-independent panel. At the same time, PerlPanel aims to let users add their own applets, simply by hashing up a couple of scripts.
Trial Run
On Ubuntu, you can install PerlPanel and the Perl modules on which it depends by typing sudo apt-get install perlpanel at the command line. To take it for a trial run, type /usr/bin/perlpanel. Figure 1 shows the panel GUI at the bottom of the desktop.
If the space at the bottom of the screen is already occupied by another panel, you can move it to the right or left border, or just ditch it if you feel brave enough to burn some bridges behind you.
[...]
comments powered by

Disqus