Implementing Java and .NET in Linux
Frameworks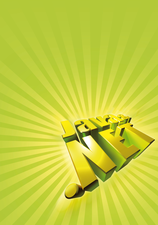 In today's heterogeneous environments, it is hard to escape the influence of Java and .NET. So why not come prepared? This month we examine some tools and techniques for integrating the Java and .NET frameworks with Linux.
As Linux expands across the enterprise, Linux systems must adapt to compete in unfamiliar environments. The course of this evolution draws Linux ever closer to the realms of Java and .NET.
Linux has a long history with Java. Several open source projects began soon after the appearance of the first Java standard, and now that many of Sun's own Java tools are released under open source licenses, the path to full compliance is open to any Linux user or distro builder.
The more recent .NET framework is still fairly new to the Linux world, and many would say that Linux still hasn't come to equilibrium with the forces of .NET. Many Linux developers are wary of all .NET technology, which is not surprising, considering the framework is, ultimately, a creature of Microsoft's business strategy.
[...]
Comments
Rikki Kite: We know that.

Which is totally useless (if it's not meant as advertisement only.)

cover intro

This is the Cover Intro, which summarizes the cover theme stories included in issue 102.

Please

Please add missing parts of the arcticle (or don't call it full ).

Only the introduction?

How useful is that to post online only an introductory page? (and in a print-oriented pdf format, even!)
comments powered by

Disqus