User-level firewalling with Portsmith
Best Behavior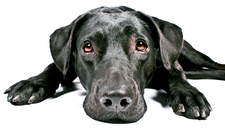 The Linux packet filter iptables lacks a function that dynamically enables ports for authenticated users. Portsmith plugs this gap, allowing users to enable their own connections.
Check Point and Cisco administrators are familiar with firewalls that enable ports after a user logs in. Unfortunately, this technique, sometimes referred to as Client Authentication or Cut-Through Proxy, is often subject to restrictions. Because of the problems associated with authenticating firewalls, iptables does not include this functionality out of the box. Of course, you could add your own custom authentication feature with some scripting, but few admins go to so much effort.
Portsmith [1] offers a free and easy option for authentication at the firewall, and this innovative tool even lets authenticated users enable ports in their own web browsers. To avoid potential security threats, the administrator still keeps control of the permissions. Each user is assigned a set of required communication links and can only access the resources assigned to those links. This approach stops users from simply punching holes in the firewall ruleset anytime they feel the urge.
One potential application for a Portsmith firewall is as a replacement for a virtual private network (VPN). The traffic is stopped at the firewall until a user authenticates, and once the user logs in, only traffic from the user's IP address is admitted. By ensuring that a specific service is only available to the authenticated user, the admin can avoid the need for a dedicated VPN server. On the other end, the client also does not need special software to initiate the connection. According to the Portsmith website, "… you can take control of your office computer from home, from a friend's house, from a WiFi hotspot, or from any other location with Internet access. Since there is no software requirement, after you leave the location, there will be no trace that you were ever there, and nothing is installed on the computer you were using." Another of Portsmith's goodies is an integrated, browser-based backup solution. Just point and click to write the ruleset, critical files, and database to a CD.
[...]
Comments
OpenBSD's PF still beats IPTables...

OpenBSD's PF supports much more and is much better in terms of security, source code, functionality, redundancy, failover, etc.

AuthPF takes care of the authentication and it's freer than Linux's. This is not to shoot down IPTables as some people still use it because they haven't bothered to see the better alternatives yet.
comments powered by

Disqus