Installing distros on USB sticks with Unetbootin
Little Boots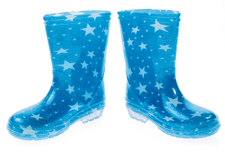 Unetbootin lets users set up almost any distribution on a bootable USB stick.
Vampire hunter Van Helsing always has some holy water along for emergencies; Daywalker Blade relies on silver stakes. Experienced Linux users are more likely to resort to Linux on a USB stick to exorcise viruses from infected Windows computers. Thanks to Unetbootin, setting up an electronic emergency tool on a stick does not take much time. The installer lets you install various Linux distributions quickly and securely on an empty USB stick. Then you can use the stick to boot other computers.
Unetbootin will roll out live versions as well as installation and netboot variants. If you are not happy with the default selection of distributions supported by Unetbootin, you can feed the tool an ISO file for your favorite distro. Time-consuming workarounds necessitated by alternative tools such as Pendrivelinux [1] are thus a thing of the past.
To install Unetbootin, copy unetbootin-linux-323 (from the DVD that came with this issue or from the website [2]) to your home directory and make it executable:
[...]
comments powered by

Disqus