VoIP with FreeSWITCH
Talk Soft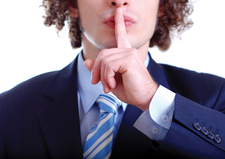 FreeSWITCH is a powerful and versatile telephony platform that can scale from a softphone to a PBX and even to a carrier-class softswitch.
Open source projects have lowered the barrier to entry into telephony for hobbyists and businesses alike. The popular Asterisk PBX tool, for instance, is a high-functioning and low-budget telephony alternative that has proven disruptive in the world of business telephone systems [1]. Perhaps the most disruptive software of all, however, comes in the form of the scalable softswitch library called FreeSWITCH.
The FreeSWITCH website [2] says that it can be used as a "simple switching engine, a PBX, a media gateway, or a media server to host IVR applications."
True to that chameleon-like description, FreeSWITCH has appeared in production environments as a telco switch, in numerous business scenarios as a PBX, as a softphone for laptop users, and even as a voice routing engine for the OpenSim project.
[...]
Comments
A Software Development Kit for FreeSwitch

Hi,
I thought I would suggest an SDK (Software Development Kit) that I found recently with FreeSwitch. It is called OZEKI VoIP SIP SDK, with FreeSwitch support. Here is their website: http://voip-sip-sdk.com/p_4...-sdk-with-freeswitch-voip.html
I think it is a good opportunity for a developer to create a customized VoIP application, and I suggest it to professionals, who are interested in VoIP technology.

Cheers,
Michael

CEL is lossy codec


http://en.wikipedia.org/wiki/CELT

Overall, a good article.


comments powered by

Disqus