KDE 4.3 and Kubuntu
KDE 4.3 and Kubuntu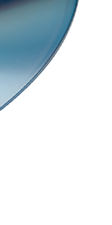 KDE 4.3 is out on the streets, but so far it hasn't made its way into the major distros. This month's DVD includes a special version of Kubuntu 9.04 featuring the brand new KDE 4.3 desktop. Get to know the latest KDE from the comfort of a stable, full-release version of Kubuntu. The Live boot option lets you sample the newest KDE without disturbing your hard drive.
KDE 4.3 includes a new default theme and important updates to onboard applications such as KMail, the Krunner application launcher, and the Dolphin file manager.
As a special bonus, the flip side of this month's DVD comes with Slackware 13.0. The famous Slackware, which has long been a favorite of Unix veterans and old-guard admins, emerges from "…one of the most intense developments in Slackware history …" [6] to roll out a new release with Xfce 4.6.1 and plenty of extras for desktop users as well as the IT set.



This DVD is a double-sided disc. A DVD device always reads the side of the disc that is facing down. This DVD is labeled like a normal DVD – the label you see as you place the disk into the tray applies to the data on the opposite side. For instance, if you are installing Kubuntu, the Kubuntu label should be facing up in the tray.
Place this DVD in the drive and restart your system. If your computer doesn't start, make sure your BIOS is configured to boot from a DVD. Enter the BIOS setup menu (see your vendor documentation), make sure DVD boot is enabled, and make sure the DVD drive appears before the hard drive in the boot order.
comments powered by

Disqus
News
Both projects help organizations build their own containerized systems.

Mark Shuttleworth has resumed the position of CEO of Canonical.

Microsoft's open source code hosting platform CodePlex will come to an end after a more than 10-year stint.

Comes with Gnome 3.24

The bug was introduced back in 2009 and has been lurking around all this time.

The new release deprecates the sshd_config UsePrivilegeSeparation option.

Lives on as a community project

Five new systems join Dell XPS 13 Developer Edition that come with Ubuntu pre-installed.

The Skype Linux client now has almost the same capabilities that it enjoys on other platforms.

At CeBIT 2017, OpenStack Day will offer a wide range of lectures and discussions.