Book Reviews
Book Reviews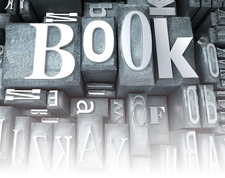 The Definitive Guide to Jython
Java web developers will appreciate the Jython lead team's thoroughness. The book is structured in a way that will make it accessible to Jython novices (including an overview of the Jython language), but it goes on to cover both intermediate and advanced database, web, and GUI topics.
The Definitive Guide to Jython: Python for the Java Platform
Josh Juneau, Jim Baker, Leo Soto, Frank Wierzbicki, Victor Ng
Apress, 2009
ISBN 1-4302-2527-0
US$ 54.99, UK£ 43.49
http://www.apress.com/book/view/9781430225270
CentOS Bible
Developer Boronczyk and Red Hat instructor Negus teamed up to write this comprehensive guide to CentOS. For those with minimal CentOS experience, the authors begin with basics, such as OS installation and the use of common applications, then move on to more advanced topics like network administration and networking.
CentOS Bible
Christopher Negus, Timothy Boronczyk
Wiley, 2009
ISBN 978-0-470-48165-3
US$ 54.99, UK£ 36.99
http://www.wiley.com/WileyCDA/WileyTitle/productCd-047048165X.html
The Book of Inkscape
Core Inkscape developer Dmitry Kirsanov expands on the tutorials in The Book of Inkscape with detailed explanations, offering the novice user a thorough introduction to this free, vector-based graphics editor. After working through the tutorials, readers will know the practical ins and outs of Inkscape, including how to create and transform objects and manipulate artwork with the XML editor.
The Book of Inkscape
Dmitry Kirsanov
No Starch Press, 2009
ISBN: 978-1-59327-181-7
US$ 44.95, UK£ 24.84
comments powered by

Disqus
Visit Our Shop
Direct Download
Read full article as PDF:
News
Both projects help organizations build their own containerized systems.

Mark Shuttleworth has resumed the position of CEO of Canonical.

Microsoft's open source code hosting platform CodePlex will come to an end after a more than 10-year stint.

Comes with Gnome 3.24

The bug was introduced back in 2009 and has been lurking around all this time.

The new release deprecates the sshd_config UsePrivilegeSeparation option.

Lives on as a community project

Five new systems join Dell XPS 13 Developer Edition that come with Ubuntu pre-installed.

The Skype Linux client now has almost the same capabilities that it enjoys on other platforms.

At CeBIT 2017, OpenStack Day will offer a wide range of lectures and discussions.