An up-to-date look at free software and its makers
Projects on the Move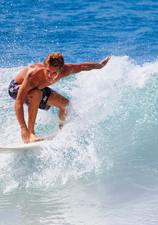 Free software at the movies: Thanks to projects such as Blender and Synfig Studio, fans of animated movies now have the right choice of tool. The "Social Media Guide" suggests how to improve the marketing of free software projects on the web.
Take an old Russian fairy tale with a beautiful woman, a prince, a baddy, and a witch, add loads of action and technobabble, and – hey presto – you have a new cartoon for geeks. "Morevna" is the heroine's name and also the name of the project that has set itself the target of creating a full-length animated movie working only with open source software [1].
Open Source Anime
Implementing movie projects with free software is nothing new. Major production companies discovered the Linux operating system for themselves years ago, and the list of movies under free licenses is getting longer. "Big Buck Bunny" [2], "Elephants Dream" [3] and many other cartoons created with Blender [4] are a joy to behold and a convincing demonstration of the software's features.
The Morevna team has already released initial demos of the planned movie. The storyboard, characters, and score have already been posted on the project homepage and wiki (see Figure 1), and they are accompanied by a crop of tutorials and a whole bunch of illustrative material to help anybody interested in doing so to familiarize themselves with the tools the project uses.
[...]
Read full article as PDF »
comments powered by

Disqus
Visit Our Shop
Direct Download
Read full article as PDF »
Tag Cloud