The sys admin's daily grind: Miredo
Exploring the Tunnel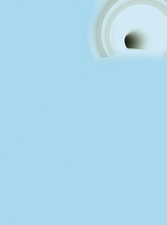 The move from IPv4 to IPv6 must be gradual rather than abrupt. After just two minutes of configuration work, Charly leans back and watches his first IPv6 packets pass through a Miredo tunnel.
Network component manufacturers are still spreading the dread tidings: IP addresses are becoming scarce. Stories spread of large access providers buying out smaller ones to get their hands on their IPv4 address pools. If you prefer not to be a victim of the digital famine, you need to switch quickly, says the industry that offers IPv6-capable switches and gateways.
But really, not many access providers can give you native IPv6. In fact, in the context of discussions on IPv6, the word "move" doesn't seem to be all that appropriate. "Co-location" sounds more like it but does tend to remind one of grammar lessons at school. "Dual-tracking" is maybe the best option, because a peaceful coexistence of IPv4 and IPv6 is likely to become the rule, rather than the exception, in the near future.
If you are a customer with an IPv4 provider and would like to add IPv6 to your home network, many tunneling solutions are around that you can try. Configuring them will typically require admin-level skills and is probably beyond the ability of less experienced users, who simply want to explore the field. Teredo solves this problem. The technology, which was developed by Microsoft, sets up an IPv6 tunnel behind a NAT router and automatically distributes the required addresses. Teredo encapsulates the IPv6 payload in v4 UDP datagrams. The Teredo RFC 4380 points out that this is simply an interim solution – other people have been known to refer to it as a "dirty hack."
[...]
Comments
That PDF file

That PDF file is just a graphic on a blue background, all 1.06M of it...

charly's article

Hi Kerry,
I checked it and it looks fine for me - it's a 1-page article. Maybe your pdf didn't download correctly?

Article is blank?

Hi Rikki

That PDF (http://www.linux-magazine.c.../issue/109/055-055_charly.pdf) appears to be just a single page with a tunnel graphic and no words. Could you please check it?

comments powered by

Disqus