Book Reviews
Book Reviews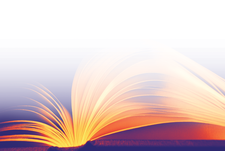 Python for Unix and Linux System Administration
Not only does this programming language have a really cool name, but it actually is extremely useful, easy to learn, and easy to adapt to a wide variety of purposes. When I learned that O'Reilly was publishing this particular text, I was very interested to see how it would be organized and presented. It could certainly make life easier for the *nix admins in the world looking for Python tools to help them perform server management. But maybe I was making a set of incorrect assumptions about the Gift and Jones book. Who is it written for? As I started to read it, I began to wonder.
On the basis of the title, I imagined it was written for "Unix and Linux System" administrators. Because it's not a "Let's Learn Python" book, I figured that whoever would pick this one up at the local bookstore would probably be expected to know the basics of the language and be looking for specifics on Python tailored to Linux system admin needs. The little "blurb" along the top of the front cover says, "Efficient Problem-Solving with Python," so I concluded that this book wouldn't hold the reader's hand and guide them through "Python 101."
My assumptions were somewhat in error. At least the first few chapters of the book take the reader through some pretty basic information on Python, so this book is written for Linux admins who don't know much of anything about Python but who want to learn because of what they've heard about Python's benefits. Chapter 1 in fact, is devoted to describing the benefits of Python, particularly for the reader whose current experience is largely in the areas of bash scripting and Perl. Unfortunately, the book seems to spend a little too much time priming the reader in basic Python and the IPython interactive shell.
[...]
comments powered by

Disqus