Creating virtual clusters with Rocks
In the Rocks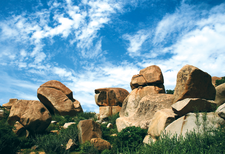 Rocks offers an easy solution for clustering with virtual machines.
Rocks is a Linux distribution and cluster management system that allows for rapid deployment of Linux clusters on physical hardware or virtual Xen containers. A Rocks cluster [1] is easy to deploy, and it offers all the benefits of virtualization for the cluster member nodes. With a minimum of two physical machines, Rocks allows for simple and rapid cluster deployment and management, freeing the cluster administrator to focus on supporting grid computing and the distributed applications that make clustering an attractive option.
Included in the standard Rocks distribution are various open source high-performance distributed and parallel computing tools, such as Sun's Grid Engine [2], OpenMPI [3], and Condor. This powerful collection of advanced features is one reason why NASA, the NSA, IBM Austin Research Lab, the U.S. Navy, MIT, Harvard, and Johns Hopkins University are all using Rocks for some of their most intensive applications.
Why Virtualize a Cluster?
The arguments for deploying virtual clusters are the same arguments that justify any virtualization solution: flexibility, ease of management, and efficient hardware resource utilization. For example, in an environment in which 64-bit and 32-bit operating systems must run simultaneously, virtualization is a much more efficient solution than attempting to support two separate hardware platforms in a single cluster.
[...]
comments powered by

Disqus