Issue #118 / Sep 2010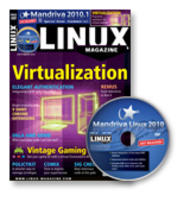 DVD: Mandriva 2010.1 & Slackware 13.1
Cache
How do you meet other local geeks or find a mentor?
Community Notebook
maddog reminds us of some old school programs that are still alive and kicking on modern systems.
EUPL
The European Union can show off with its own free, open source license.
Crabgrass and Clipperz
Crabgrass sets out to do battle with Facebook and company with a simple approach to founding subversive social networks, and Clipperz manages the passwords you need for them.
Visit Our Shop
Direct Download
Tag Cloud