Klaus Knopper answers your Linux questions
Ask Klaus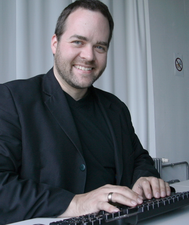 Klaus Knopper is the creator of Knoppix and co-founder of LinuxTag expo. He works as a teacher, programmer, and consultant. If you have a configuration problem, or if you just want to learn more about how Linux works, send your questions to: klaus@linux-magazine.com
Blind-Friendly Browsing
Hello Klaus: I installed Knoppix 7.0 to a USB stick for a blind user on a different continent. There have been problems in getting it to consistently boot into the Adriane audio desktop, which is necessary, with no visual-only prompting. The user is also diabetic; hence, a braille output device is not usable.
I would appreciate some pointers. I have also just received a cover DVD with Knoppix 7.0.4, which I will try shortly. There is also a matter of a secure login with a different username and password.
It was very interesting to read of [the user's] current websurfing with Microsoft Windows, Internet Explorer, and the "Jaws" screen reader software. It "reads" the whole page, including all the HTML tags. He finds most pages grossly unusable, especially when unduly padded with the Facebook and Twitter buttons, and poorly placed adverts with graphics and no descriptive text.
[...]
Use Express-Checkout link below to read the full article (PDF).
Read full article as PDF:
comments powered by

Disqus
Visit Our Shop
Direct Download
Read full article as PDF:
Tag Cloud