Build a Raspberry Pi-based backup device
Tiny Backup Box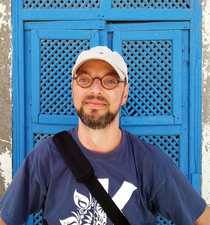 With some creativity and a little scripting, you can easily turn your Raspberry Pi into an effective backup device.
Backup is crucial, especially when you are traveling. This is particularly true for photos: To keep your snaps safe, you ought to have at least one backup set of your precious photos. That's why a light, flexible, and inexpensive backup tool can be an indispensable tool in your travel bag. Several backup solutions are available on the market, but with a Raspberry Pi, you can build your own backup device and learn a few useful tricks and skills in the process.
Required Components
To begin, you will need a Raspberry Pi along with the Raspbian Linux distro installed on an SD card. Although you can use a standard micro-USB charger to power Raspberry Pi, you might want to invest in an external battery pack to make the solution more portable. Finally, you need a high-capacity USB key for storing backups. In theory, you could use a USB hard disk, but, because it must be connected to Raspberry Pi through a powered USB hub, this approach would make the setup unwieldy.
Going the Software Route
The easiest way to transform Raspberry Pi into a backup device is to use the excellent gPhoto2 [1] software available in the Raspbian software repository. To install it, you use the
[...]
Use Express-Checkout link below to read the full article (PDF).
comments powered by

Disqus