The Xfce desktop — Small, fast, and easy on resources
The Thing with the Mouse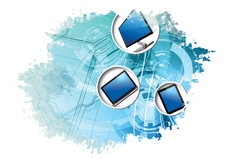 The Xfce desktop travels light but still comes with all the essential features.
If you're looking for many features and a vast collection of desktop applications, it is hard to beat KDE or Gnome. However, many users would rather do without all the bloat. Some Linux users simply favor simplicity and clarity. Others want a leaner desktop, so they can operate on leaner hardware. Many of these "simplicity first" users are turning to an alternative desktop system known as Xfce [1].
Xfce originally stood for "XForms Common Environment," because the interface was based on the XForms Library, which is virtually unknown and hardly used today. The XForms Library generates graphical user interfaces for the X Window System. Because Xfce is not exactly easy to say, the environment is often called "X-Face."
Like other desktop systems, Xfce is actually a collection of services, settings, and tools that provide the user with an intuitive graphic interface. The Xfce developers break the system into five core components (Table 1). Xfce packages are available for most major Linux distributions. As with any Linux desktop, you can easily install Xfce to run on your current Linux system; however, if you feel like exploring, you can also find prebuilt Linux distros designed to boot to Xfce as the default desktop. For example, the Fedora Xfce Spin is the second most popular option in Fedora's spin library [2], and Ubuntu's Xfce distro Xubuntu also has a loyal community of users.
[...]
Use Express-Checkout link below to read the full article (PDF).
comments powered by

Disqus
Visit Our Shop
Direct Download
Read full article as PDF: