Dynebolic 2.5: Multimedia Distribution with Privacy Enhancement
Sep 24, 2007
The Dynebolic distribution project specifically caters for multimedia and creativity needs. One new features offered by the latest version 2.5 is support for Firewire audio cards. ntfs-3g now supports write operations on Windows partitions.
It is easier to mount private directories (nests) on USB sticks; users can simply double click the directory after plugging in the stick to mount. New software packages include the VoIP program Ekiga (formerly Gnome Meeting), the Guarddog Firewall configuration GUI and the Wireshark network analysis tool, formerly Ethereal. The text console has a new mail setup with programs such as Mutt, Msmtp, Fetchmail, Procmail and Spamassasin, and also the text based TPP presentations program and the Rtorrent download client. Software such as FreeJ or Gimp, and libraries such as Gtk, Cairo or Wx have been updated. The complete system is licensed under GPLv3 and is available in the form of a bootable Live CD (ISO Image 692 MByte) under Downloads on the project homepage.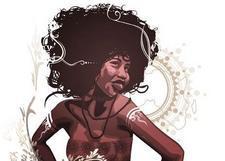 By artists for artists: Dynebolic wallpaper.
In March, the project introduced a new Xfce 4.4 desktop environment to Version 2.4, adding the ability to create directories for encrypted data. SHA256 is used for encryption. The distributors also offer a collection of text and video files with talks on encryption technology.
comments powered by

Disqus

Issue 199/2017
Buy this issue as a PDF
Digital Issue: Price $9.99

(incl. VAT)
News
Both projects help organizations build their own containerized systems.

Mark Shuttleworth has resumed the position of CEO of Canonical.

Microsoft's open source code hosting platform CodePlex will come to an end after a more than 10-year stint.

Comes with Gnome 3.24

The bug was introduced back in 2009 and has been lurking around all this time.

The new release deprecates the sshd_config UsePrivilegeSeparation option.

Lives on as a community project

Five new systems join Dell XPS 13 Developer Edition that come with Ubuntu pre-installed.

The Skype Linux client now has almost the same capabilities that it enjoys on other platforms.

At CeBIT 2017, OpenStack Day will offer a wide range of lectures and discussions.