FreeBSD on EC2 Available Now
Dec 14, 2010
"For the FreeBSD community as a whole, I think it comes down to the fact that Amazon Web Services is the market leader -- other clouds each have their own advantages, but EC2 is the default first place to look." -- Colin Percival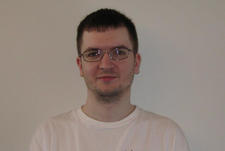 Yesterday, Colin Percival, FreeBSD Security Officer, announced that FreeBSD is now available on Amazon EC2. What does EC2 availability mean to FreeBSD's future in the cloud? In an interview with Linux Pro Magazine, Percival said, "It's still pretty murky right now. This 'availability' is so far nowhere near the standard for stability which FreeBSD normally sets." Percival says that he hopes the stability will improve. "It all depends on having people test it and find bugs," he says.
Percival says he doesn't have any personal interest in other clouds. As a FreeBSD developer, however, he's interested in working with other companies to help them make FreeBSD available on their systems, particularly if he can get paid to do the work.
In the announcement post, Percival noted that his biggest complaint about Amazon EC2 was the inability to run FreeBSD on it. "For me personally, I have a much more selfish motivation," he says. "My online backup startup, Tarsnap, is built on top of Amazon Web Services, and the server code is running under Ubuntu. I have no specific objection to Ubuntu... but, well, it isn't FreeBSD," Percival adds.
When asked how many users started using FreeBSD on EC2 since the announcement was made, Percival said, "I have no idea. In hindsight, I should probably have set up this first test AMI to send me an email every time it was launched." About 10 people have contacted Percival and stated they have launched instances, but he noted there are about 100 people on his "want to use FreeBSD on EC2 when it's available" mailing list.
There are several ways that users can get involved in the FreeBSD community, such as mailing lists, forums, and the FreeBSD on EC2 status page for users to follow. Beyond those resources, users can launch FreeBSD instances on EC2 and report any problems.
comments powered by

Disqus

Issue 199/2017
Buy this issue as a PDF
Digital Issue: Price $9.99

(incl. VAT)
News
Both projects help organizations build their own containerized systems.

Mark Shuttleworth has resumed the position of CEO of Canonical.

Microsoft's open source code hosting platform CodePlex will come to an end after a more than 10-year stint.

Comes with Gnome 3.24

The bug was introduced back in 2009 and has been lurking around all this time.

The new release deprecates the sshd_config UsePrivilegeSeparation option.

Lives on as a community project

Five new systems join Dell XPS 13 Developer Edition that come with Ubuntu pre-installed.

The Skype Linux client now has almost the same capabilities that it enjoys on other platforms.

At CeBIT 2017, OpenStack Day will offer a wide range of lectures and discussions.