Zorin Unveils New Linux-Based PC
Apr 13, 2011
Zorin announces its own commercial Linux computer called the Zorin PC and is marketing the new PC as a gateway for Windows users to move to a Linux-based system.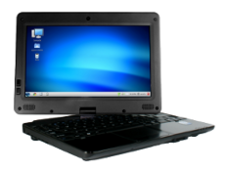 Zorin PC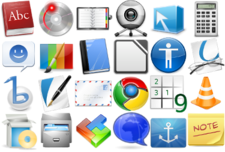 'Out of the box apps' for Zorin OS
According to Zorin, its PC has a rotatable touch screen display that is optimized for electronic note taking and drawing. Zorin tailored the hardware and software to work 100 percent with Linux and is available in three editions: Home, Educational, and Business.
More information about Zorin and its OS and PC can be found on the newly launched Zorin PC website.
Comments
An invited addition

I think this product has some excellent selling points and competitive features. I look forward to seeing it in stores asap.



Zorin PC

Thank you for your feedback. We just wanted to clarify that our first rotatable touchscreen tablet PC is designed for a specific market niche and at this stage we cannot cover the whole range of users. There are other Linux computers available for general use and we do not need to compete with them. We are currently targeting users who need a multifunctional portable lightweight tablet PC for business, study and other purposes. Zorin PC is specifically designed for easy electronic note taking and drawing which can be handy for use on the go, on site and in classroom environments where normal typing is more difficult or inpractical. We believe that the current specs of the Zorin PC are well suited for this purpose. We decided to upgrade the battery to six cell to improve the battery life. This change will not affect our current price. We are selling the Zorin PC (dual boot) for €449 plus shipping as we are based in Ireland. We are still finalizing the price for single boot Zorin PCs which will be announced soon. According to our market research this price is very competitive in Europe as the cheapest rotatable touchscreen tablet PC that we could find on the market was priced at €441 with 1gb ram and Windows 7 starter. The Zorin PC comes with 2gb ram and Windows 7 Ultimate plus Zorin OS Premium software. Unfortunately the current unfavourable €/$ exchange rate ($1.45 as opposed to the normal $1.3) makes the Zorin PC more expensive in the US market although the equivalent touchscreen tablet PC that we could find was priced at $629. We are working on setting up our operation in the US and this will allow us to reduce the price for the US market. In future we are planning to increase the range of our products including high spec computers.

Best Regards,
The Zorin PC Team

Unimpressed

A dated netbook with completely unremarkable specs, and a pathetic battery. Only the rotatable hinge and touchscreen make it notable, but not enough to make up for the short use time.

All this to "sell" linux, and a "customized" version to fix, what? Didn't we learn anything from the original Asus? Don't mess with what is good. Why would anyone want this over any other modern netbook, with an Atom 455 and 7 to 9 hours of battery life, and a stock copy of Ubuntu or Mint?
comments powered by

Disqus

Issue 199/2017
Buy this issue as a PDF
Digital Issue: Price $9.99

(incl. VAT)
News
Both projects help organizations build their own containerized systems.

Mark Shuttleworth has resumed the position of CEO of Canonical.

Microsoft's open source code hosting platform CodePlex will come to an end after a more than 10-year stint.

Comes with Gnome 3.24

The bug was introduced back in 2009 and has been lurking around all this time.

The new release deprecates the sshd_config UsePrivilegeSeparation option.

Lives on as a community project

Five new systems join Dell XPS 13 Developer Edition that come with Ubuntu pre-installed.

The Skype Linux client now has almost the same capabilities that it enjoys on other platforms.

At CeBIT 2017, OpenStack Day will offer a wide range of lectures and discussions.