Write Access
Write Access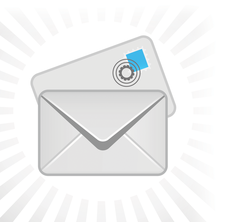 Distros
While I am not new to Linux, I still have some confusion. My dilemma is: "What distro to use and why?" I have tried various flavors of Linux, but I am still a little baffled about which distro I should choose. One of my hurdles is my laptop, because it has a broadcom chipset for the wireless card, but I did get it working once with Fedora, so I know it is possible. What really makes one distro better than the other? They all use the same basic kernel, KDE, or Gnome, have a package manager, etc., right?
So, which distro and why?
BTW, love your magazine.
Jeff Gillivan
LM
As a magazine for the whole Linux community, we try to avoid choosing sides in the great distribution debate.
The choice of a favorite Linux flavor is often a matter of taste. Some distros offer access to a huge variety of applications out of the box, and others attempt to add value by simplifying the menus to reduce clutter. Some are targeted for home users, whereas others are outfitted for business. And each Linux has a distinctive visual style.
The installers are getting better at finding hardware, so some of the hardware detection differences between the distributions are disappearing. Still, getting Linux to work with your devices is one of the biggest challenges, so if you have a distribution that works well with your hardware, and you are satisfied with it, why not keep using it?
If you feel like experimenting, the Live boot option included with many Linux variants will provide a convenient preview of how the Linux release will work with your system.
Security Practices
I noticed that there were no sections solely dedicated to security practices for desktop and server usage as a whole, although you do have some articles pertaining to security lessons in the Sysadmin section.
It would be nice to have a "Security Practices" section for the casual desktop user and the beginner/novice system administrator.
Joshua Ebarvia
comments powered by

Disqus
News
Both projects help organizations build their own containerized systems.

Mark Shuttleworth has resumed the position of CEO of Canonical.

Microsoft's open source code hosting platform CodePlex will come to an end after a more than 10-year stint.

Comes with Gnome 3.24

The bug was introduced back in 2009 and has been lurking around all this time.

The new release deprecates the sshd_config UsePrivilegeSeparation option.

Lives on as a community project

Five new systems join Dell XPS 13 Developer Edition that come with Ubuntu pre-installed.

The Skype Linux client now has almost the same capabilities that it enjoys on other platforms.

At CeBIT 2017, OpenStack Day will offer a wide range of lectures and discussions.