Visualize time sequences with Timeline
Finer Points
The timeline view is scalable; just hold down the Ctrl key and use the mouse wheel to change the scale. Without the key, the mouse wheel moves the displayed area. To simply scale the event entries up or down, press Alt instead of Ctrl.
The event markers can be activated with a mouse click; a narrow frame with three handles shows you the selected state. You can now manipulate the event. To enable multiple events, click them while holding down Ctrl. Using Alt and the arrow keys you can sort overlapping events – both time points and periods – in order from top to bottom in the window. Using the mouse, you can then move (center handle) and zoom (outer handles) the events in this mode. Events contained in a container automatically increase the size of the enclosing container when you scale up.
All the events in a container can be moved together; in fact, this is the primary function of the container. If you cannot select the container directly because it is completely filled with periods, hold down the Alt key and click on any event housed in the container. Timeline then selects the entire container instead of the event.
You can delete events either by double-clicking and pressing Delete or by using the corresponding entry in the context menu (Figure 5). The context menu also has a Sticky Balloon entry, which gives you an option for displaying permanent tooltips for an entry.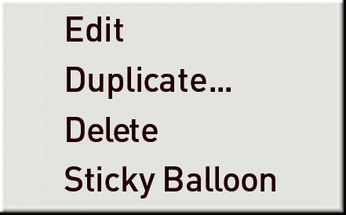 Figure 5: The clear-cut context menu for events contrasts strongly …
Although the context menu for events is easily manageable, the general Timeline context menu (Figure 6) has a large number of functions. You can access them with the right mouse button, except when the mouse cursor is hovering over an event.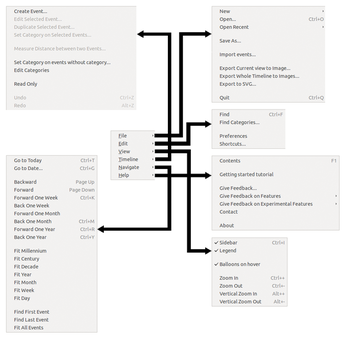 Figure 6: … with the slightly confusing structure of the general context menu in Timeline.
Here you will also find the Import and Export functions that let you integrate existing timelines into the current time or output the current timeline in the form of images or vector graphics. This function requires you to have the pysvg package in place.
Conclusions
Although Timeline looks inconspicuous at first, it is actually a complex and extensive application. Once you understand the program's underlying principle, you will probably enjoy using it, not least because of Timeline's clarity and ease of use. The two options for organizing content into categories and containers also help you reflect more complex temporal sequences in an appropriate way. Only the extremely sparse documentation – which you can access via Help | Contents | Getting started tutorial – detracts somewhat from the fun.
comments powered by

Disqus
Visit Our Shop
Direct Download
Read full article as PDF: