Keeping databases in sync
Fully Automatic
The main disadvantage of manual data backups is that people often forget to start them. Automatic synchronization provides the solution. FreeFileSync therefore provides the RealTimeSync module, for which it also creates an appropriate starter. RealTimeSync facilitates the automatic synchronization of multiple data storage devices by constantly monitoring data changes using a batch file and updating them in line with defined rules. A batch file that contains all the necessary settings for the synchronization runs is required to use RealTimeSync.
To create this, create a job to your liking in FreeFileSync and save it via File | Save as batch job as a file with the extension .ffs_batch in a directory of your choice. After starting RealTimeSync, drag this file into the program window. The software thus automatically adopts all the settings contained, and clicking on Start will begin the synchronization (Figure 7).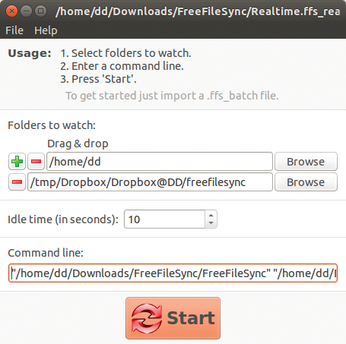 Figure 7: RealTimeSync permanently synchronizes the data of monitored folders with the synchronization target.
The program is then minimized into the system tray of your desktop environment and monitors the designated folder for changes from now on. If changes occur, it automatically synchronizes the files concerned and briefly displays a progress bar on the desktop during this process.
Depending on the chosen interval – Idle time (in seconds) – the software synchronizes the directories with a delay. This delay is a very good idea, especially on busy file servers, because continuous synchronization of data with external mass storage devices would significantly affect the speed at which your server provides its services.
Conclusions
FreeFileSync is a powerful tool for data synchronization on small networks; it does not, however, perform real backups with incremental or differential runs. The add-on program RealTimeSync automatically carries out synchronization jobs; you do not need to worry about anything after a one-off setup. FreeFileSync gets along perfectly with external mass storage devices as the target disk and can also quickly synchronize larger databases. Every single-user system should have this software for redundant storage of critical data.
comments powered by

Disqus
Visit Our Shop
Direct Download
Read full article as PDF: