Why users are changing their monitoring solution
Maintenance Overhead
For Jörg Stewig, administrator and developer of Dögel GmbH, however, the configuration and maintenance overhead brought about the change. There were only about 80 hosts to monitor using Nagios 3.4.1 for the IT service provider from Germany's Halle area, but Stewig was still annoyed by tedious editing of configuration files. Root privileges were also required, so the task could not be delegated to just anyone.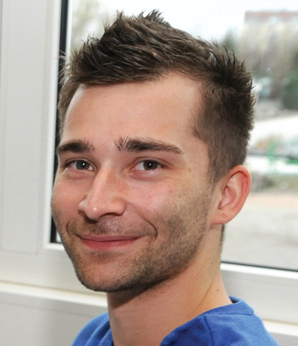 "Fortunately I quickly stumbled across Zabbix," he said, "so I got involved there directly too. Zabbix has a wide community where you quickly get help with problems. Furthermore, I can actually manage everything through the web interface. Creating new hosts takes just a matter of seconds thanks to the predefined templates. You can be completely flexible, and Zabbix offers everything you might need today. This ranges from escalation management to notifications via SMS or Jabber. Everything you need."
Andreas Sebald also thinks the configuration overhead in the form of text file editing becomes excessive at approximately 150 servers with around 1,500 services. Today, the IT manager in public services monitors a total of 727 servers with 8,091 services, from servers and network components to digital thermometers, using the WATO web-based graphical administration tool (Figure 3) from Check_MK.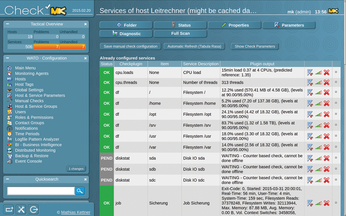 Figure 3: Check_MK's modern web interface.
Jürgen Kahrs from Media Mobil Communication GmbH in Bremen has special requirements. His approximately 90 monitored objects are not only servers but, above all, satellite connections to ships and oil rigs across the world that provide the company with Internet and VoIP telephony. The number of monitored objects, at nearly 100, is not excessively large, and the number of services (1,400) is also manageable, but the configuration with more than 20,000 lines of text and many, many dependencies is pushing toward the limits of maintainability, which can currently only be generated automatically using a shell script. Kahrs has stayed faithful to the software and has swapped to the newer version 3.4.1 because Nagios is stable and the default in Debian.
Volker Stoppe has tested many Nagios derivatives after classifying a Nagios installation developed over a long time as "virtually unmaintainable." At the beginning of his search for an alternative, Nagios-like systems were ranked at the top of his list. However, the disillusionment followed hard when the GroundWork or op5 license costs were considered. He therefore looked for an open source solution.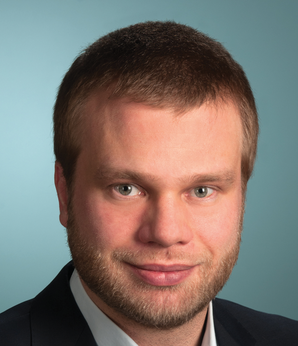 Stoppe found such a solution in the form of Zabbix, which he still considers to be the right decision today. "Staff are perfectly happy with Zabbix. Graphical analysis of the acquired data, for which you can flexibly determine the period and time, is very popular. New findings about the system environment have already been brought to light because analysis is performed simultaneously with different data points and graphs. The ability to investigate problematic events at a particular point in the past has also met with a positive response."
Web Interface Outmoded
Sandra Bluhm, responsible for enterprise servers at Versatel Deutschland, a provider of data, Internet, and language services with its own fiber optic network, also ended up with Zabbix.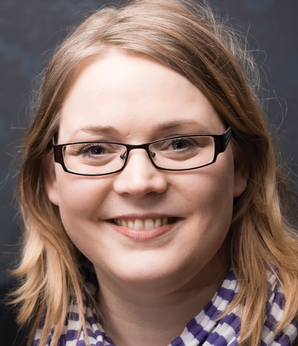 "Nagios was introduced in 2002 as a central monitoring system and was replaced by Zabbix in 2012. We monitored approximately 670 hosts using Nagios version 3.2. Today, there are around 1,000 hosts with significantly more parameters than previously with Nagios. The major criticisms of Nagios were the complicated and outdated web interface, the associated problems with configuration, and the performance. Zabbix impressed us with the possibilities provided by the built-in agent, an intuitive web interface and the ability to visualize the acquired data."
Bluhm is still very satisfied with her choice of Zabbix today. "There are, however, also points that we miss about Nagios – for example, host- and not trigger-based availability computations."
Harald W. Spiel, who works as a Linux and MySQL administrator for a large group of companies, takes a different point of view. He monitors 500 servers and around 100 network components with two Nagios instances.
He said, "Nagios is good with Linux servers, but has shortcomings with Windows servers and SNMP. The performance also plays a role." In Spiel's view, Check_MK is "the universal system that allows both servers and network components to be monitored well." Today, he monitors around 1,200 servers and 400 network components using Check_MK, WATO, Multisite, and PNP4Nagios.
Conclusions
Very large classic Nagios installations often suffer from performance problems, and the configuration files can be difficult to maintain even on mid-sized environments. Nagios does offer some solutions for performance problems, but many users are starting to consider a wider range of alternatives. The majority of respondents in our survey chose Check_MK or Zabbix.
Both Check_MK and Zabbix perform effectively. The choice for a monitoring solution often depends on personal preferences – and on whether the user wants to integrate homegrown tools or implement a ready-made, monolithic solution.
comments powered by

Disqus
---
Support Our Work
Linux Magazine content is made possible with support from readers like you. Please consider contributing when you've found an article to be beneficial.
---