NEWS
New Nvidia Driver Offers Wayland Support
Graphics hardware vendor Nvidia has taken a major step to keep pace with the evolving world of Linux with the announcement that the Nvidia 364.12 Linux driver will support the new-age open source graphics systems Wayland and Mir. Wayland, which began as a community project, and Canonical's Mir are modern-day alternatives to the X Window System that has traditionally run on most Linux computers. Wayland, in particular, has taken on much momentum in the past two years, and many believe we are reaching a situation in which support for Wayland is a necessary condition for supporting Linux. Mir still in development with Canonical and will eventually be the on-board graphics system for Ubuntu.
The 364.12 driver adds a Wayland platform library, as well as EGL extensions and other components. The new driver will also support the Vulkan 1.0 open standard graphics API.
Nvidia has come under fire in the past for not investing in Linux support and was even the subject of a much-publicized middle-finger salute from Linus Torvalds at a Q&A session in Finland in 2012. Since Linus's epic rant, the company has made significant efforts to improve Linux support. The new Wayland and Mir enhancements will help to make Nvidia a viable option for Linux gamers and power users.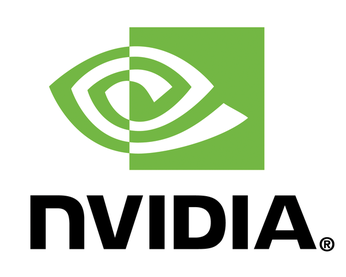 Fileless Phishing Attack Infects Windows Systems
Researchers at Palo Alto Networks have uncovered a Word doc phishing scheme that downloads its payload directly to memory. The attack targets Windows systems that use PowerShell, which is almost all recent Windows alternatives.
The so-called PowerSniff attack arrives in an email message that contains unusually detailed information about the user, thus gaining the reader's confidence through knowledge of facts such as the company name, phone number, address, etc. If the user opens the attached document, the document downloads a hidden script that resides in memory, thus leaving no footprint in the filesystem. The hidden script performs a number of reconnaissance checks, including checking whether the system is running in a sandbox, as well as investigating other computers on the network to determine if any are used for medical information or financial transactions.
According to the alert posted by Palo Alto's Josh Grunzweig and Brandon Levene, all users who have PowerShell-ready systems should ensure that macros are not enabled by default and should "be wary of opening any macros received from untrusted sources."
90% of All SSL VPNs Are Insecure
Security firm High-Tech Bridge has conducted a statistical study that indicates 90% of all SSL-based VPNs in the world use insecure or outdated encryption. The study scanned 10,436 randomly selected, publicly accessible VPN servers taken from a scope of 4 million randomly selected IPv4 addresses. The results show the following issues:
77% of the SSL VPNs still use the insecure SSLv3 or the even less secure SSLv2
76% use an untrusted SSL certificate
74% have an insecure SHA-1 signature
41% use an insecure key length of 1024 for RSA certificates
10% rely on versions of SSL that are still vulnerable to the Heartbleed attack
According to the study, only 3% of the sites were compliant with Payment Card Industry Data Security Standard (PCI DSS) requirements, and none were compliant with the US National Institute of Standards and Technology (NIST) guidelines.
The sobering study indicates that, after so many security alerts and news posts, organizations around the world are still not fully aware of the problems associated with older versions of SSL. See the blog post at the High-Tech Bridge site for more information, and definitely upgrade your SSL/TLS service and spend some time with your VPN implementation to make sure the service is up to date.
comments powered by

Disqus
---
Support Our Work
Linux Magazine content is made possible with support from readers like you. Please consider contributing when you've found an article to be beneficial.
---