Automate data backup at the command line
Servers
Using rdiff-backup, you can also back up servers in the intranet. Note that you do need to install the application on the server. To run a backup over SSH, at the remote client prompt enter:
rdiff-backup <Username>@<Server-IP::<Source-Directory> <Backup-Directory>
This command backs up the source directory from the server on the local client. If the backup also includes files to which only root has access, you will need to log in with the appropriate privileges.
Displays
Rdiff-backup, like all other tools being reviewed here, has a collection of parameters for managing backups. To view the content of a backup, enter
rdiff-backup -l <Backup-Name>
at the prompt.
Because rdiff-backup does not output status messages during the backup runs, it also makes sense to enter the -v6 parameter to switch to the highest verbosity level. The software then outputs all the processed files. Additionally, after launching the backup, various status messages appear about enabled and disabled parameters (Figure 7).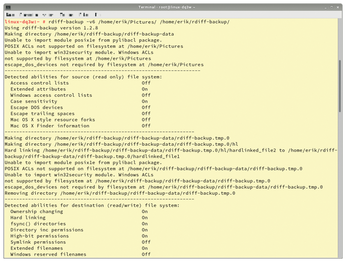 Figure 7: rdiff-backup gives you far more information than other backup programs – if you tell it to do so.
The --compare and --list-increments parameters provide information about the modified files and the different backup points. Using the command
rdiff-backup-statistics <Backup Directory>
you can also retrieve statistical data for the backup directory (Figure 8).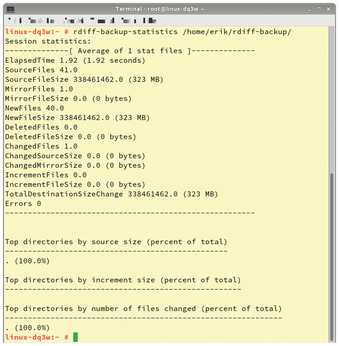 Figure 8: One of the various statistical data displays makes it easier for you to check the backups.
Exceptions
As with other backup programs, you can also exclude files or directories from the backup. This can be beneficial, for example, if the backup path includes directories for temporary files that you don't want to save. In such cases, use the --exclude parameter to exclude individual files.
If you need to exclude complete directories from the backup run, you can use the --exclude-filelist parameter; you need to specify a file containing the paths of the files to be excluded. The file has to be created manually.
comments powered by

Disqus
Visit Our Shop
Direct Download
Read full article as PDF: