TDE: Museum Piece or Modern Desktop Alternative?
Exploring the Trinity Desktop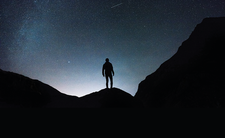 Trinity Desktop Environment's latest release may seem like a trip back in time due to archaic features, but it does offer a functional desktop for modern computing and, more importantly, freedom of choice.
In the early years of this century, Gnome 2.0 and KDE 3.0 were Linux's most popular desktops. Sometimes one won the popularity polls, sometimes the other. Eventually, both were replaced by radically new releases, but both refused to disappear. In the case of KDE 3.0, a fork was created called Trinity Desktop Environment [1] (TDE, or simply Trinity). More than 10 years later, Trinity continues to be kept alive by a small group of developers, mostly in once- or twice-yearly maintenance releases, with the latest R14.0.11 release in October 2021. The result is a functional desktop, still suitable for modern computing, but with some archaic features and limitations that users may want to update immediately after installation.
Trinity is included in few distributions, so the project cannot depend on maintainers from outside the project. Instead, the project includes downloads for images of several distributions configured to install Trinity. These include a number of images for Debian, Devuan, Red Hat, and Fedora. For convenience, the Long-Term Support (LTS) releases, such as Ubuntu 20.04 (Focal Fossa), are probably the ones to choose because newer releases may not support Trinity. In some cases, unofficial or testing versions may also be available. Yet another alternative is to install from source tarballs, which is the only choice for adding Trinity to an existing installation. In each case, consult the online documentation about your distribution of choice to avoid minor, irritating glitches, especially when attempting to upgrade. Note that after 2013 and release 3.5.13.2, Trinity switched its numbering system to avoid being dismissed because of its version number alone. Releases after that began with 14.0.0. To date, there has been no other major release.
The Face of the Future or the Past?
Unless you install from source files, the installer for Trinity depends on the distribution used. Regardless of the chosen distribution, Trinity opens for the first time with KPersonalizer, a configuration guide that would improve most other desktop environments. Besides routine configuration such as the theme, country, and language (which, for some reason, defaults to French for Canada), KPersonalizer includes a choice of general behavior (Figure 1) as well as the Eyecandy-o-meter, which sets the level of special effects to use. Unless you dislike special effects, you can probably set the meter to maximum on a modern computer, although turning the effects off may help reduce problems or make Trinity run better on an older computer. By default, later logins start with a tip for users, although this feature can be turned off.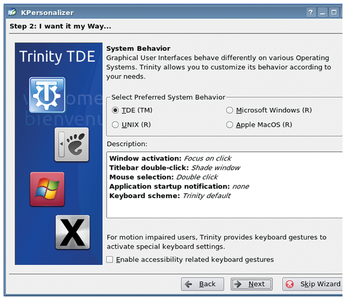 Figure 1: Trinity's first boot starts with KPersonalizer, a useful configuration wizard.
Once Trinity is running, veteran Linux users could be excused for thinking they have traveled in time. Little has changed visibly since KDE 3.5 was in its heyday (Figure 2). The default themes, for instance, are unchanged from the plastic-toy look that put some people off the whole idea of KDE 4.0. Even the version of the Qt widgets has not changed, although these days the project has to maintain them itself. More importantly, Trinity is like OpenOffice, with the changes in the latest release suggesting a relatively small team. The latest applications are mostly modest: A ported theme and an ASCII art aquarium screensaver are listed among them. Similarly, the enhancements listed are minor ones, such as variable font resolutions, several translation updates, and various cosmetic improvements.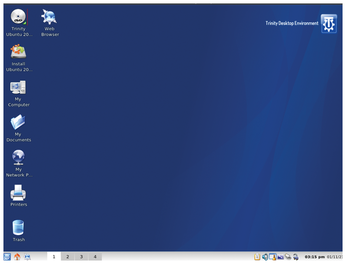 Figure 2: Trinity's latest 2021 release still looks much like KDE 3.5 did in 2008.
From a modern standpoint, the results are mixed. On the one hand, with its long history of development, Trinity includes clear, concise help and an extremely complete Control Center (Figure 3). Besides the settings for the usual system and external devices settings, the Control Center also includes an extensive TDE Component section, with settings for default applications, file associations, the spellchecker, and other choices for system performance. These settings, I suspect, should be the starting points for troubleshooting. Setting which services are started at login and which on demand, for example, could easily eliminate some problems. Conversely, disabling the standard system check on startup, which reduces boot time, could also conceivably create problems in some cases.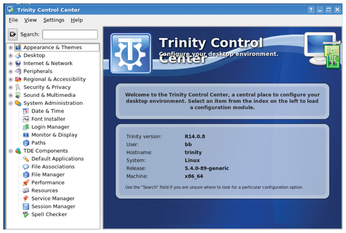 Figure 3: Trinity inherits a detailed Control Center.
On the other hand, TDE is clearly from the days prior to KDE's Visual Design Group, which has done so much in KDE/Plasma recent releases to give the desktop a professional polish. Nothing is absolutely wrong with the desktop, but little clues like the cluttered, sometimes indecipherable icons in the notification bar or the fixed text size on icons are a reminder that Trinity dates from a time when functionality and catching up with proprietary desktops were more of a priority than the user experience. In fact, this success in achieving functionality is one of the reasons that later releases could concentrate on user experience. Still, from today's standpoint, the desktop seems a little rough and ready.
An apparent effort to preserve KDE 3.5 with a minimum of change does not reduce Trinity's mildly archaic impression. For instance, one of the changes in the latest release is to change the name of Bookreader to KBookreader, keeping alive KDE's irritating and rather pointless custom of beginning every application name with a k. Even more obviously, Trinity persists in using only KDE-based apps by default. Instead of Firefox or Chrome, Trinity installs with Konqueror as the browser. Similarly, KOffice is installed rather than LibreOffice. These substitutions would not matter, except that they are inferior to the applications that are commonly used today. In the case of the Amarok music player, version 1.4.10 is used, when the latest version is 2.9.71. Still others apps such as Gimp have no substitute at all. Many modern apps can be installed from the repositories of the distros that host Trinity, yet there is always the possibility of incompatible libraries. In addition, these apps are not always added to the menu. In the end, I have to wonder: Is the point of Trinity to provide a serviceable desktop or to be a museum record of the past?
The Reason for It All
Compared to Gnome 2, KDE 3 has fared poorly since it was superseded. Gnome 2 was ported to Linux Mint and became MATE, which has always balanced tradition and modernization. In 2020, the LinuxQuestions poll [2] listed MATE as the choice of 8.5 percent of users, and I suspect that a much higher percentage would list it as their second choice (the desktop used when your main one fails). By contrast, Trinity claimed only a 1.3 percent share.
So why bother with such a minority choice? To start with, Trinity scored the same as Ubuntu's defunct Unity, while elementary OS's Pantheon desktop, which receives frequent coverage, received no votes at all. The point is not user share but freedom of choice, a key value of free software. Trinity's success lies in having fought the odds to provide a small group of users what it wants and in extending the choices for everyone.
comments powered by

Disqus
---
Support Our Work
Linux Magazine content is made possible with support from readers like you. Please consider contributing when you've found an article to be beneficial.
---