Zack's Kernel News
Zack's Kernel News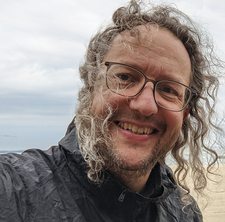 Chronicler Zack Brown reports on the latest news, views, dilemmas, and developments within the Linux kernel community.
Supporting New Hardware Features: UINTR
Sohil Mehta from Intel brought up User Interrupts (UINTR), a hardware technology that allows delivering interrupts directly to user space. Interrupts are a general-purpose idea in multitasking that have been around for decades. The idea is that if something on the system changes state, it might "interrupt" whatever process is currently running, in order to handle this change. After that, process execution returns to normal. There are hardware interrupts, software interrupts, and a whole pile of tools and ideas related to triggering and handling interrupts. Interrupts happen all the time. For example, when multiple programs are running at the same time, the system clock triggers an interrupt many times per second to switch between those processes and make it look like they are all running simultaneously.
With UINTR, a particular interrupt targets a particular process already running in user space. This way the interrupt can bypass time-consuming operations in the kernel and go directly to where it is intended. Sohil said, "There is a ~9x or higher performance improvement using User IPI over other IPC mechanisms for event signaling." And he went on to say that "Today, virtually all communication across privilege boundaries happens by going through the kernel. These include signals, pipes, remote procedure calls and hardware interrupt based notifications. User interrupts provide the foundation for more efficient (low latency and low CPU utilization) versions of these common operations by avoiding transitions through the kernel."
Aside from all the normal sources of interrupts – the kernel or hardware devices – Sohil said that UINTR also introduces interrupts that originate from another user process called User IPIs.
[...]
Use Express-Checkout link below to read the full article (PDF).
comments powered by

Disqus
Visit Our Shop
Direct Download
Read full article as PDF: