Open hardware, free software, and crowdfunding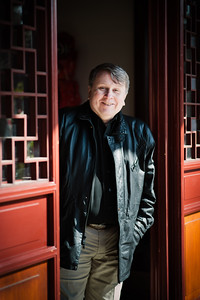 Off the Beat: Bruce Byfield's Blog
Jan 25, 2016 GMT
Open hardware is finally coming of age. Thanks to the combination of free software and crowdfunding, dozens of small projects and businesses are producing innovative and useful examples of open hardware. As a result, the idea of open hardware, first imagined over a decade ago, is at last being realized.
Looking at sites like Crowd Supply, Indiegogo, and Kickstarter, I can see dozens of campaigns for open hardware that are either under way or scheduled to begin soon. However, some, especially those developing specialized smart devices, seem likely to appeal to only a handful of buyers. Others, of course, may not reach their campaign goals or ship products, let alone reach any level of success.
By contrast, here are four that have either shipped products or seem likely to. Together, they give a sense of why free software and crowdfunding seem an increasingly important trend:
Pi-Top
Pi-Top was not the first to make a laptop that runs on a Raspberry Pi, but it promises to be one of the most successful. Its first product, the pi-top, grew in the development from a mobile controller for other Pi hardware into a full-fledged do-it-yourself laptop with published specs for its printed-circuit board and a case that can be produced on a 3D printer. The pi-top is also completely modular, which means that users will have the option of upgrading individual parts instead of buying an entirely new laptop.
Its second product, the pi-topCEED is a low-end computer designed for the educational market whose prototypes are already attracting interest, despite the fact that it has yet to ship.
Recently, this small company has been struggling with a problem with its rechargeable batteries that has understandably sparked user complaints. However, the solution is being worked on. Meanwhile, even plugged into a wall socket, the pi-top remains a practical introduction to hardware that encourages hands-on experience with hardware.
Librem 13 and 15
Echoing the Free Software Foundation, Purism advertises that it builds "a laptop that respects your rights" by being built to the highest security and privacy standards and shipping with only free-licensed software. It has already produced the Librem 15 -- named for its screen size -- and the Librem 13 is currently in production. Both are high-end laptops; the Librem 13, for example, starts at $1624, and can run as high as $3100, depending on options such as the hard drive size and a kill-switch for turning off the wi-fi and web cam to ensure privacy.
The blog for the Coreboot project points out that Librem laptops fall short of their advertising, because they do not ship with a free-licensed bios. However, while the continued claim is misleading, Librem laptops are far from the first hardware to have this problem, and it might be said that they are as free as they can conveniently be. Certainly, the discrepancy appears to have done little to discourage the Librem 13 crowdfunding campaign, which raised 138% of its goal.
USB armory
Inverse Path is an Italian security consulting company. The USB armory is a product originally designed for Inverse Path's own purposes, then made available to the public. Running on an ARM NXP i.MX53 processor, the USB armory supports both secure boot and ARM Trust Zone, and is cryptographicall signed, making it suitable for everything from a Tor router to a password locker or simply a secure means of computing. It also includes native support for Android, Debian, Ubuntu, and Arch Linux and, most recently, Qubes OS, the Debian-based distribution that uses Xen hypervisotrs for security. It is intended as a security industry version of the Raspberry Pi -- a piece of hardware that can be used as the foundation of other projects and purposes.
Keyboardio
Enhanced keyboards are relatively common crowdfunding projects. However, I've yet to see another that can match Keyboardio.
Advertising it products as "heirloom-grade keyboards," Keyboardio just about has it all. Its keyboards are ergonomic and use mechanical keys, all of which are programmable and backlit, and two-thirds of which individually sculpted. The keys are mounted on two slabs of maple that can be arranged in four different ways, and the result is a keyboard that looks more like a solid body guitar than a piece of computer hardware. About the only thing that isn't customizable is the legends on the keys, and Keyboardio has blogged that it is looking for economic ways to allow that as well.
The first run of keyboards was originally scheduled for April 2016, but in reality may slip. Meanwhile, the company blog details the ups and downs of being a first time manufacturer, and should be required reading for anyone who wonders why new hardware is so challenging to produce.
Next year's crop
These are among the outstanding projects that emerged in 2015. With at least half a dozen new campaigns being announce every month, I expect even more in the days to come, especially if these ones are successful. The combination of free software and crowdfunding is one of the main reasons that 2016 promises to be one of the most interesting years for some while.
comments powered by

Disqus
---
Support Our Work
Linux Magazine content is made possible with support from readers like you. Please consider contributing when you've found an article to be beneficial.
---