Taking a stand for ethical tech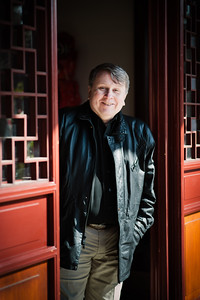 Off the Beat: Bruce Byfield's Blog
Dec 15, 2016 GMT
Several weeks ago, I discussed taking a stand against unethical parts of your work. Ever since the American elections, this topic has been a concern for many, so I am not surprised to see a few publicly declaring themselves. I only wish that corporate leaders would do the same.
I am talking about neveragain.tech, a statement signed by over 1400 tech workers. The signers include American employees of organizations ranging from Microsoft and the Mozilla Corporation to the GNU Project and the Kubuntu Council including such free software figures as Matthew Garrett, Matt Lee, and Valorie Zimmerman. Although the statement does not specifically mention Donald Trump, it is obviously a response to Trump's campaign promises to track Muslims and illegal immigrants.
Citing past genocides, including IBM's collaboration to manage the Holocaust, signers of the statement commit themselves to refusing to work on databases of minorities, and to advocate against such work, and destroy it or at least scale it back. In addition, signers pledge to encourage practices such as encryption that might undermine such work, to act as whistle blowers, mount legal opposition, and public opposition. Finally, "If we do not have such authority, and our organizations force us to engage in such misuse, we will resign from our positions rather than comply." The page ends with a few basic resources where you can learn more about the issues involved.
In the absence of leadership
The statement has an air of melodrama, beginning with its name and continuing throughout with such declarations as "Today we stand together to say: not on our watch, and never again." In normal times, signing such a statement might seem one step up from the Facebook activism of liking a provocative post, and, of course, the real proof lies in how many will actually carry out what they pledge.
However, while the list might be premature, its concerns cannot be altogether dismissed as alarmist. After all, recently the American president-elect attempted to identify Energy Department researchers working on climate change. To their credit, Energy Department officials refused to cooperate, even though the refusal is at best a delaying tactic.
However, this example suggests that the concerns of neveragain.tech have more credibility than they did even a few weeks ago. In fact, its signatories might conceivably find themselves on another list -- this one of enemies of the American government -- which would make the statement a tactical mistake.
In addition, this statement, signed largely by employees, appears at odds with the reactions of tech executives. Nitasha Tiku of Buzzfeed (which, is not the most reliable publication, granted) claims that Facebook CEO Sheryl Sandberg called the concerns of neveragain.tech a "straw man," which seems to suggest that she believes that signatories are setting up an imaginary issue to argue against.
Admittedly, Facebook later clarified that "No one has asked us to build a Muslim registry, and of course we would not do so." However, all the same, Sandberg was among the dozens of technology executives at a genial ninety-minute meetng with Trump. Just before the meeting, Trump also announced that CEOs Elron Musk of Tesla, Travis Kalanick of Uber and Ginni Rometty had joined his Strategic and Policy Forum.
(Update: Alphabet, Apple, Google, Microsoft and Uber have all stated that they would not help to build a Muslim registry, yet all had executives at the meeting. None have stated their positions on other activities, and the majority of those at the meeting have yet to state a position)
These actions by technology executives could be spun in several ways. They could be interpreted as no more than an effort to work with the incoming government so long as doing so furthers corporate goals. Or maybe their actions are no more than a wait and see attitude, which seems possible given Facebook's clarification to Buzzfeed.
However, what should be a concern is that none of the technology executives who met with Trump appear to have made any attempt to define what they would and would not do. Given this absence of leadership in a developing ethical crisis, what could concerned employees do except take their own stand?
On the one hand, neveragain.tech is almost certainly premature. In years to come, it may be judged as an unjustified overreaction. On the other hand, it may be filling a gap in leadership.
And who knows? If the lists that neveragain.tech signatories fear are never compiled, perhaps one reason may be that enough people took a stand to prevent them.
comments powered by

Disqus
---
Support Our Work
Linux Magazine content is made possible with support from readers like you. Please consider contributing when you've found an article to be beneficial.
---