Purism
Developing an Ethical Business
By
With ethical products that offer convenience and control, Purism hopes to compete with big tech.
For years, free software has encouraged new business models. The availability of source code has not only encouraged limited cooperation between commercial rivals, but it has also encouraged efforts at greater transparency, ethical standards, and interactive relationships with customers. The result is often a corporate structure in which ideals matter as much as profits, as typified by Purism, an open source company that has recently been attracting an unusual amount of media attention. Recently, I discussed Purism's origins and business goals with Todd Weaver, the company's founder and CEO (Figure 1).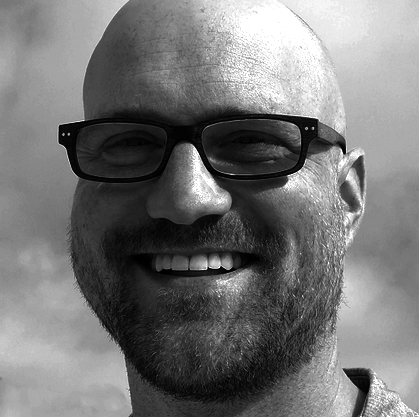 Figure 1: Todd Weaver, Purism founder and CEO.
Purism first emerged in 2015 as the manufacturer of a series of secure high-end laptops named for their screen sizes, the Librem 11, 13, and 15. These laptops include not only physical features, such as sturdy aluminum cases and backlit keyboards, but also security features, such as kill switches for microphones, cameras, and Bluetooth, and PureOS, a security-conscious Linux distribution. Although initially criticized for not being completely free, the company's laptops have since moved close to the goal of software freedom, adding coreboot, the free BIOS. They are currently under consideration for the Free Software Foundation's (FSF's) Respect Your Freedom (RYF) certification. At the end of 2017, the laptops also made headlines for being among the first to disable Intel's insecure Management Engine.
In addition, in 2017, Purism announced plans to develop the Librem 5, a free and secure phone that will ship with PureOS, as well as other Linux distributions. Despite considerable skepticism, the Librem 5 crowdfunding campaign exceeded its $1.5 million goal by 50 percent, aided by announcement of partnerships with Gnome and KDE. The phone is tentatively scheduled to be shipped in February 2019.
Social Purposes and Partnerships
According to Todd Weaver, Purism's origins lie in "an internal struggle between my strict belief in ethical computing by using free software and having two young children who would be growing up in a society that makes unethical devices and services remarkably convenient." Determined to challenge this situation, Weaver began to develop "products that are both ethical and convenient that would compete with the proprietary, unethical big-tech corporations."
These goals were made concrete by the registration of Purism as a social purpose corporation (SPC). Under California state law, SPCs are companies that are required by their articles of incorporation to consider charitable or social purposes in addition to the usual considerations of running a business, and to produce regular reports to prove that they are doing so. Weaver finds that these requirements "align very well with what the Free Software Foundation espouses," as well – he might add – as the community standards of the free software community.
As Weaver explains, "A regular corporation has one thing it is after in everything it does – maximizing profit. Purism, as a social purposes corporation, puts our beliefs in ethical computing first and above all else." For Weaver, the advantage of this approach is that, "It makes me unworried about outside investment undermining our goals. It also makes it very easy to explain to staff, executives, the board, and the public why we do what we do."
Given both an SPC's legal requirements and the distrust that many free software advocates have for corporations, it is probably unsurprising that Purism's approach means that "reputation is very important to Purism. We have structured our business to ensure trust, [and] we work to advance toward our strict beliefs and philosophy." Although Weaver stresses that "maintaining reputation is not part of our marketing strategy," he maintains that "our reputation is core to our business and everybody and everything we do shows that time and time again." As a result, Purism pays close attention to how the community reacts to its directions and decisions, as well as to how its staff reacts. "We discuss at great length [which] ethical policies to adopt."
However, being an SPC is a matter of goals and not always of current practices. This qualification is implicit in Purism's Freedom Roadmap. The Librem laptops did not add coreboot until early 2017, while PureOS distribution was only added to the FSF's list of free distributions in December 2017. Still to come, according to the roadmap, is RYF certification – and, beyond that, the freeing of drive firmware and hardware schematics.
"Like [the GNU Project] in the beginning," says Weaver, "we know what we want to get to and have to increment our way there. Some small critics wanted us to be farther than we were back in 2015. We have advanced beyond those initial critiques and will continue to advance by pushing our ethical agenda into the supply chain."
Now, the immediate goal is RYF certification. "There are no high-end RYF laptop products available yet, and we will likely be the first to provide them once we advance through the last remaining areas to gain RYF," says Weaver. "We are seeing a lot of growth in our existing products as we continue to advance towards RYF." Weaver adds that "our Librem 5 phone is currently very likely to qualify for RYF." The result of certification will be both the obtaining of an "ideal standard" and an almost certain "increase in product sales from the nucleus of the core crowd. We would also see some enterprise sales deals from RYF products."
In addition to striving to live up to SPC and FSF standards, in the last year or so, Purism has also entered into a number of partnerships with other free software projects and companies, including Gnome, KDE, Monero, Matrix, and Nextcloud. "Partnerships that are aligned ethically … are tremendously important," says Weaver. "Each of these are long-term partnerships. Some may take years before we see the fruits of those labors, but because we are all aligned in our beliefs overall, it is logical to join forces to change the future for the better."
The Advantages of Ethical Business
Developing a business and new hardware projects is always challenging. By insisting on taking an ethical stance, perhaps Purism is adding to the challenges. However, the company's chosen stance also has its advantages.
In particular, Weaver notes that Purism would not have been possible at all without crowdfunding. "Having started businesses in the past," he says, "I knew that the amount of upfront investment would have been a hard sell for investors who do not fully grasp the significance of what we are doing. If I approached an investor with the idea of Purism saying, 'We are taking on Apple, Google, HP, Dell, Microsoft, and all of big-tech. We are going to build similar products to those giants, but our products will create an ethical future society', they would have politely said, 'I'll pass'. Crowdfunding allowed me to remove all the investor risk by successfully gaining preorder funding, and to be able to say, 'See, people want this'."
Just as importantly, manufacturing has become easier as Purism has grown and established a reputation. "The difficulties in bringing products to market are getting significantly easier," Weaver observes. "In 2015, it was a lot of extra fees of modifications and tooling. There were difficulties with certain suppliers on their deliverables, and we had to adjust a lot to deliver products. In 2016, we got a lot right, and the growing pains were much less where we could ship everything build-to-order. In 2017, we transitioned to holding inventory in batches and shipping within 4-6 weeks of an order. Now, in 2018 we hold inventory [and] are almost on order-to-shipment parity."
Moreover, the growing concern in the media about security and privacy means that Purism's key selling points are increasingly in demand. According to Weaver, "We have already seen expansion to average users who are concerned about Google surveillance, or from the Apple vendor lock-in, and we have also seen enterprises wanting to hold their assets to themselves, rather than relinquish control to big-tech, starting to buy Librem products as well."
Weaver compares Purism's current position in the market to the early years of Apple, when it positioned itself as appealing to designers and creative types, or to Tesla emphasizing independence from oil in the car market. "There is a strong beachhead formed with security, privacy, and freedom supporters. Purism has a strong path to grow market share by providing convenient ethical products, and this plan is executing very nicely," says Weaver.
In the end, Weaver says, "creating an ethical future is about two words: convenience and control. Purism's big plan is to create convenient ethical products that give back control to users." In the last three years, it has made significant advances towards its goals. Although the company still has some ways to go, its intention of moving beyond the production of niche products is seeming more and more of a possibility.
comments powered by

Disqus

Issue 262/2022
Buy this issue as a PDF
Digital Issue: Price $12.99

(incl. VAT)