Write Access
Write Access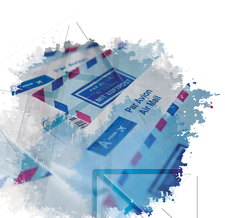 DistroWatch
I would like to bring to your attention the following unfounded rubbish written in the April 2008 issue of your magazine: "…PCLinuxOS regularly tops the DistroWatch download list…" Ladislav Bodnar (DistroWatch Owner/Editor): "DistroWatch Page Hit Ranking doesn't mean all that much and we have been saying this for years." Why do you then equate PHR stats with number of downloads?
PHR stats are easily manipulated and are meaningless in determining real-world popularity usage or distro download estimates!
Peter Apostolovski
LM
You are exactly right. The DistroWatch list does not measure downloads. As this screenshot shows, the list is clearly marked as "Page Hit Ranking." (Note that PCLinuxOS is still at the top of the list as of the time this issue went to print.)
We regret this characterization of the DistroWatch list, however, we don't regret referring to the list. DistroWatch is an important source of information for the Linux community.
We made no attempt to equate the list with "real-world popularity." Even if the list did measure downloads, it still wouldn't have implied "real-world popularity." As shown in the figure, that would mean that PCLinuxOS is more popular than Ubuntu, openSUSE, and Fedora. A careful reading of the news, events, and feature articles presented in this magazine over time confirms that we are aware that Ubuntu, openSUSE, and Fedora are more popular than PCLinuxOS.
Fedora Customization Tools
I'm pretty disappointed that the Fedora customization tools weren't even mentioned in your March 2008 issue – considering that it was one of the biggest features of our Fedora 7 release, which came out almost a year ago. Was there any particular reason for this oversight?
Greg DeKoenigsberg,
Red Hat Community Development Manager
comments powered by

Disqus