Zack's Kernel News
Zack's Kernel News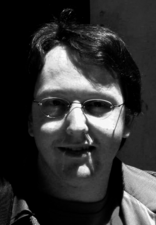 The Linux kernel mailing list comprises the core of Linux development activities. Traffic volumes are immense, often reaching ten thousand messages in a given week, and keeping up to date with the entire scope of development is a virtually impossible task for one person. One of the few brave souls to take on this task is Zack Brown.
Our regular monthly column keeps you abreast of the latest discussions and decisions, selected and summarized by Zack. Zack has been publishing a weekly online digest, the Kernel Traffic newsletter for over five years now. Even reading Kernel Traffic alone can be a time consuming task.
Linux Magazine now provides you with the quintessence of Linux Kernel activities, straight from the horse's mouth.
Maintainer Updates
Kentaro Takeda has created an entry for the Tomoyo Security Module in the MAINTAINERSHIP file and listed himself and Tetsuo Handa as co-maintainers.
The I2C mailing list is following the general stampede of Linux mailing lists away from their own individual servers and onto vger.kernel.org. Greg Kroah-Hartman has posted a patch removing all references to the old mailing list at lm-sensors.org from the MAINTAINERS file and replacing them with references to mailto:linux-i2c@vger.kernel.org.
Thomas Sujith has created an entry for Intel's Menlow thermal drivers and listed himself as the official maintainer.
Bjorn Helgaas has added himself as a co-maintainer, along with the existing maintainer Adam Belay, of plug-and-play support. Actually, he added himself back in August, but with Andi Kleen pushing the code upstream and Len Brown taking it and incorporating it into the kernel, a multi-month gap developed.
Making Sense of All the Clocks
Jonas Bonn has been thinking a lot about clocks. A given system can have various clocks, including the CPU clock, the bus clock, and clocks on various external devices. The tools available to deal with the various clocks, such as cpuidle and cpufreq, tend to provide overlapping features, Jonas says, while requiring special handling on a system-by-system basis. Jonas has proposed creating a single overarching API to allow the programmer to set various constraints, such as the target power usage on a given system, while handling the coordination of all clocks on the system behind the scenes so the developer won't have to think about it.
Various folks like Jon Smirl spoke in favor of this general idea but also pointed out that it was similar to other efforts already underway. As Mark Brown pointed out, Dmitry Baryshkov had been working on a generic version of the existing clk API, and Alan Jenkins mentioned an OMAP project coming out of the Ottawa Linux Power Management Summit in July. After examining these various alternatives, Jonas decided that the best way forward would be to enhance the API in the existing clk code. He said, "I have implemented this interface for the S3C2410, and it provides the functionality that I want, namely that clocks become first-class citizens and can be adjusted without specific knowledge about all the underlying devices that may or may not be using them at any given time."
ConfigFS Supports IR Devices
Jon Smirl has coded up support in ConfigFS for infrared input devices. With the use of his code, pressing buttons on IR input devices will cause a lookup within the ConfigFS directory tree to identify the appropriate keycode to generate and, from there, the corresponding keystroke. Therefore, it is now possible to use infrared keyboards under Linux that will comfortably transmit user input through ConfigFS and into the system.
comments powered by

Disqus