On the DVD
On the DVD
Knoppix 7.4 and PCLinuxOS 2014.08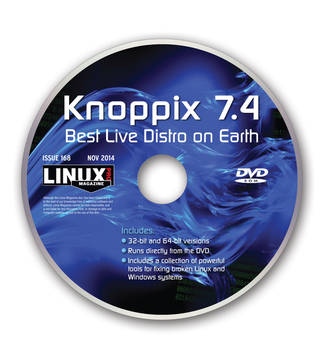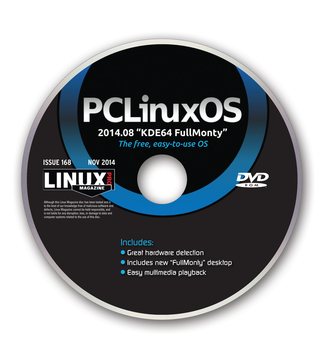 Knoppix 7.4
Knoppix is best known as the distro you spin up when things go wrong. The latest Knoppix includes a collection of powerful tools for fixing broken Linux and Windows systems, as well as the usual lineup of productivity applications. Version 7.4 is based on Linux kernel 3.15.6 and Xorg 7.7 for hardware support. The default desktop is LXDE with the PCManFM file manager, but you can also choose KDE v4.8.4 or Gnome v3.8.4 via boot options. Wine, VirtualBox, and qemu-kvm will meet your cross-platform and virtualization needs. The bootloader starts the 64-bit kernel automatically if a capable CPU is detected.
PCLinuxOS 2014.08
PCLinuxOS implements unique, activity-focused virtual desktop layouts with task-related application launchers for Internet, office, game, multimedia, graphics, and system functions. PCLinuxOS pre-installs many applications and drivers that can handle external hardware, such as cell phones, scanners, printers, webcams, TVs, Bluetooth devices, iPods, and radios. The featured KDE64 "FullMonty" uses kernel version 3.15.9 and KDE 4.13.3.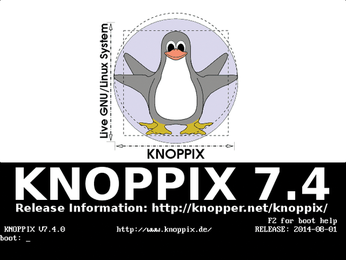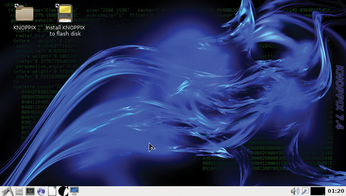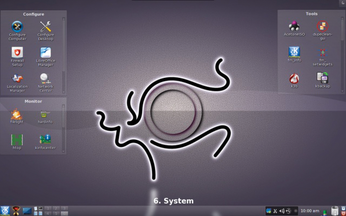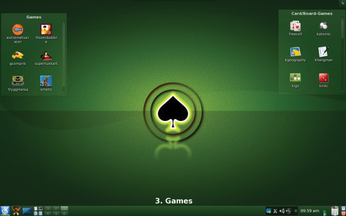 To replace a defective disc, send an email to cs@linuxpromagazine.com.
comments powered by

Disqus