NEWS
ownCloud Forked
Frank Karlitschek, the founder of ownCloud, has forked the project and created a new open source project called Nextcloud. Karlitschek joined with Niels Mache, CEO of struktur AG/Spreed, to form a new company with the same name. Mache is making a seven-digit investment in the new company. Both Mache and Karlitschek will serve as the managing directors. Nextcloud is setting up a foundation to manage the project and trademark.
Within 12 hours of the Nextcloud announcement, ownCloud Inc, closed their US offices. ownCloud said in a blog post that the main lenders in the US cancelled their credit, which forced them to close the US office and terminate the contracts of eight employees.
A majority of former ownCloud employees, who quit the company after Karlitschek's departure, have already joined Nextcloud. Karlitschek said Nextcloud welcomes all ex-employees of ownCloud Inc.
Nextcloud said it will honor the existing contracts of those ownCloud customers who want to switch to Nextcloud. Nextcloud will be available in two versions: enterprise and community. The first release of Nextcloud is expected in July. Contributors won't be required to sign a contributor license agreement to contribute to Nextcloud.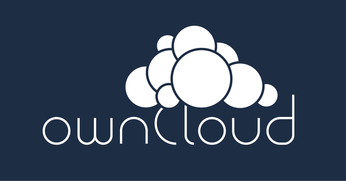 HP Enterprise Unveils a Futuristic Computer
Hewlett Packard Enterprise (HPE) is inviting the open source community to collaborate on their ambitious project known as The Machine. Back in 2014, HP introduced the concept of The Machine, which places memory instead of the processor at the core of the computer.
According to HP, "Imagine a computer with hundreds of petabytes of fast memory that remembers everything about your history, helps inform real time situational decisions, and enables you to predict, prevent, and respond to whatever the future brings."
The Machine is based on a new concept that HP calls "Memory-Driven Computing." Memory-driven computing collapses the memory and storage into one vast pool of memory called "universal memory."
Bdale Garbee, veteran Linux developer and HP Fellow, said in an interview that Linux is the primary operating system HP is targeting with The Machine. Teams at HPE are working very closely with the Linux kernel community.
Garbee said that this is the first time a major company has taken a project at such an early stage to the open source community. HPE has released four tools to help the open source community in getting involved with The Machine: Fast optimistic engine for data unification services, 2) fault-tolerant programming model for non-volatile memory, 3) Fabric Attached Memory Emulation, and 4) performance emulation for non-volatile memory bandwidth.
HPE says these tools enable existing communities to capitalize on memory-driven computing in ways that could lead to breakthroughs in machine learning, graph analytics, and event processing.
HPE plans to release their internal research work on The Machine to the open source community.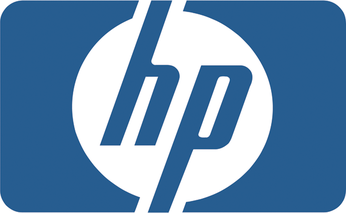 Linux Magazine
Off the Beat * Bruce Byfield
How Graphical Installers Introduced the User
Last weekend, I was exploring GuixSD, the distribution that introduces a universal package manager developed by The GNU Project.
Is the Cost of Diversity a Lack of Innovation?
Journalism is the first draft of history. That is why I was glad to see Christine Hall's article on how the reactions to GNOME 3 created more choices on the free desktop; too often, the community forgets its own history.
Why Debian Policy Is Important to Package Quality
Unless you are a Debian maintainer, you probably haven't read the Debian Policy Manual. However, when Ubuntu started promoting Snappy packages as a more secure solution to package management, the claim was challenged, not by reference to the technical structure of Debian packages, but to the Debian Policy Manual.
The Nostalgia of Windows is Everyday Linux
A few days ago, I read a mailing list discussion about the advantages of running a computer in the 1980s. A few, like the lack of Digital Rights Management (DRM), were points well-taken.
Productivity Sauce * Dmitri Popov
Turn Gists into Articles with GistLog
So, you wrote an article in Markdown and you want to publish it with a minimum of fuss.
Block Ads on Android with Block This
While there are several adblocking apps available for Android, they are not without their shortcomings.
Create Presentations on Android with Slide
Creating slides on an Android device can be as much fun as poking yourself in the eye with a sharp object. Unless you use something like Slide.
Frictionless File Upload with curldrop
Need to move a file from one Linux machine to another? curldrop is just the tool for the job. Written in Python, this simple application is basically a tiny server that accepts file uploads.
ADMIN HPC
http://hpc.admin-magazine.com/
Optimizing Your NFS Filesystem * Jeff Layton
NFS is the most widely used HPC filesystem. It is very easy to set up and performs reasonably well for small to medium clusters as primary storage.
Fast Help * Laurent Coquerel and Praveen Mosur
Quickassist technology offloads computationally intensive compression and encryption tasks to provide a performance boost for Intel processors.
ADMIN Online
http://www.admin-magazine.com/
Virtual networks with Hyper-V in Windows Server 2016 * Thomas Joos
Microsoft expands Hyper-V's functionality in Windows Server 2016. One interesting new feature is that Hyper-V containers are included in Technical Preview 4 (TP4), which let you virtualize Docker in Hyper-V.
Managing Linux FilesystemsGeorg Schönberger and Werner Fischer
Imagine a filesystem as a library that stores data efficiently and in a structured way.
Live Migration of Virtual Machines with KVMOliver Frommel
The KVM hypervisor has been a powerful alternative to Xen and VMware in the Linux world for several years.
comments powered by

Disqus