Putting office suites to the test
Interface
The SoftMaker Office interface design looks much like the office suites already discussed, even as far as sporting a sidebar to make better use of widescreen monitors. Compared with the previous two free office solutions, the speedy pace of SoftMaker Office is striking. The individual modules are not only quicker to launch, the suite also scrolls through long documents more capably and completes its searches in document or large tables in no time.
Language Support
SoftMaker Office has all the functions necessary for daily use, and you can customize individual features to tweak the appearance. The office suite only reveals some of its unique selling points when you look through the menus: In the Standard edition, SoftMaker Office provides commercial dictionaries for 20 languages and thesauri in eight languages, and the Professional version adds Berlitz dictionaries for translations to and from English, German, French, Italian, and Spanish (Figure 6).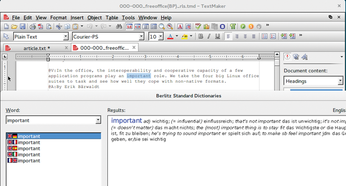 Figure 6: Integrated reference works help SoftMaker Office stand out from the crowd.
Specifically, without installing additional tools, users of different nationalities have dictionaries of foreign loan words and universal dictionaries at their disposal in English, French, Spanish, German, and Italian for translation support. You do not need any training to use the intuitive interface. For spelling corrections, SoftMaker Office uses the same free Hunspell checks found in OpenOffice and LibreOffice.
The office suite from Nuremberg uses an in-house file format by default, although it also imports and exports the most popular formats from the Microsoft realm. SoftMaker Office generates simple text files as well as ODF documents, so it can also exchange data with LibreOffice and OpenOffice. The program additionally exports existing documents into PDF and the open EPUB formats (for e-book readers).
SoftMaker Office fared especially well in the lab when processing more complex and older MS Office documents. Manual intervention was not required for demanding layouts or extensive tables, and it replaced unavailable fonts with more suitable alternatives than its competitors.
Yet it stumbled when it came to reading documents properly in OOXML format. Graphics, tables, and special paragraph formatting were broadly imported correctly, but placeholders were not fully applied. Predefined symbols also posed problems for the conversion filter. However, manual rework was kept within limits, meaning that this office suite pulled ahead of LibreOffice and OpenOffice (Figure 7).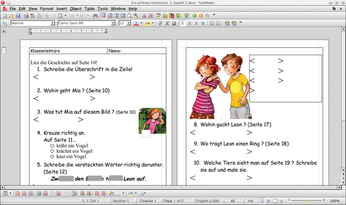 Figure 7: For complex DOCX documents, SoftMaker Office also demonstrates a need for improvement.
Teamwork
The SoftMaker Office conversion filters also accept comments in documents from other file formats. However, the way these are displayed takes some getting used to: As with other test subjects, it displays the comments to the right of the main text with a color-highlighted reference, although they disappear behind the sidebar. To display comments without having to scroll horizontally, you can collapse the sidebar with View | Sidebar | Hide.
As with the other office suites, you can edit existing comments in a context menu that appears after right-clicking on the comment. SoftMaker Office has fewer context-sensitive actions from which to choose, although it offers a number of formatting options that are of little help in annotations.
comments powered by

Disqus