Putting office suites to the test
Interfaces
Any application that offers an interface for Microsoft Office, OpenOffice, and LibreOffice can also accommodate SoftMaker Office documents. If the templates provided by a third-party provider include macros or scripts, SoftMaker Office typically does not have an answer – even if the templates are in a supported file format – because of incompatibilities between the various dialects of Basic.
WPS Office
Largely unknown in the Western world, WPS Office [4] comes from China and was created by Kingsoft. The Linux version of this office program, which was developed for cross-platform sharing, has officially enjoyed alpha status for several years, and the developers constantly maintain and develop it.
Several releases back, the developers started to focus on bugfixes and are no longer implementing new features, meaning that the suite is now extremely stable and works reliably. Alpha version 21, which is currently available, focuses primarily on completed localizations of the software package. Like SoftMaker Office, WPS Office includes a word processor called Writer, and the self-explanatory Spreadsheets and Presentation modules.
The Chinese office program is available for Linux in the current Intel 32- and 64-bit architectures in the form of DEB and RPM files for package management systems [14]. Additionally, the creators offer a portable tar.xz archive that can run on almost any Linux system. Although the pre-compiled DEB and RPM packages take up roughly 78MB, the portable version weighs in at 150MB.
Appearance
Compared with the other three subjects in the test, WPS Office has a radically different appearance, with a different operating concept. It resembles a modern web browser, in that the software opens a separate tab for different documents.
On the home screen, WPS Office displays a graphical template view, from which you can choose pre-made templates. This view, known as Docer Online Templates, downloads template views in a context-sensitive way from the Internet, depending on the program module used (Figure 8). If you want to use a template or view it in more detail, it is displayed in an overlay window when clicked. If you so want, you can have WPS download the formatting templates by clicking on the Download button at the bottom right of the preview window.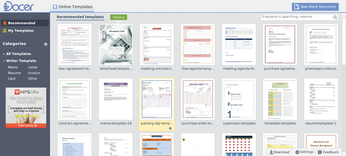 Figure 8: Unusual, but quite understandable: The WPS Office interface.
If you want to open an empty window without formatting templates, click on the New blank document button in the top right of the program window. The blank document then appears in a new tab.
comments powered by

Disqus