Putting office suites to the test
File Formats
Apache OpenOffice uses version 1.0 of the Open Document Format (ODF) standardized in 2006 as its default file format. The office suite supplies a decent number of conversion filters, as well: The Writer word processor can import and export all current Microsoft Word formats, in addition to simple text formats. However, in the practical test, OpenOffice fell short in this respect. Although the word processor did import sample documents in the older Microsoft Word format (.doc extension), the outcome remained unsatisfactory, and the entire layout of the integrated images and graphics of each document was changed.
The font processor in OpenOffice is a further weak point. If certain fonts are not installed, the office suite replaces them with similar fonts, which can cause translocation of paragraphs and incorrect line breaks because of spacing differences. You are best advised to install the relevant fonts globally before loading the documents – assuming the fonts are known.
The free office suite also trips over tables when importing foreign formats. After processing a table, changed font sizes sometimes overwrite or displace columns and rows, making the entire table unreadable. You can resolve this problem by highlighting the sections and reducing the font size.
OpenOffice also encountered difficulty in the complex document test with the OfficeOpen XML format by Microsoft introduced in 2007 (.docx extension). When importing a spreadsheet for a school class, it completely misplaced images, graphics, and grids, making the document virtually unusable (Figure 3).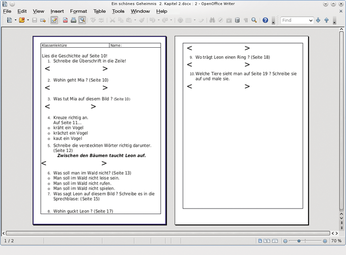 Figure 3: Failed: Complex DOCX documents overwhelm OpenOffice.
Users of the old StarOffice, who still use documents in .sdc, .sdd, and .sdw formats, can no longer read and write these files as of Apache OpenOffice 4.0. In this case, the solution is to install a "portable" older version of the office suite [10] that can still import and export these formats. You can install the portable version along with the current version on your local disk; however, you should note that the tar.gz archives of the portable variants are not available for all hardware architectures on Linux.
Collaboration
Apache OpenOffice does not have trouble reading documents in non-native formats when the comments of several editors are integrated. It presents the comments very clearly on the right of the screen with a reference, the name of the respective author, and different color schemes. You can process each comment from a small selection menu.
Interfaces
Because of its cross-platform availability and widespread popularity, many special industry solutions support OpenOffice in custom interfaces. The free office suite easily integrates into the major league enterprise resource planning (ERP) solution by SAP through an interface with its in-house MaxDB database back end [11].
Actiware, which manages, analyzes, and exports Actiwatch data, offers an integration solution in the form of Awas-Actiware Active Server [12]. Its Office integration module cooperates with virtually every enterprise solution, irrespective of provider, guaranteeing the transfer of data between business software and the office program.
comments powered by

Disqus