Sparkling gems and new releases from the world of Free and Open Source Software
FOSSPicks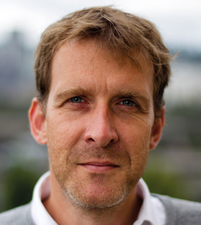 Graham tears himself away from updating Arch Linux to search for the best new free software.
Photo processing
Filmulator
There's never been a better time to be an avid photographer with an interest in Linux and open source. As is often said in these pages, applications like darktable and RawTherapee can compete with some of the best commercial software on any platform, even allowing professional photographers a workflow that takes them directly from raw photography to final output from their Linux desktop. Filmulator is another application that adds to this toolkit, because, despite its alpha status, it's already capable of exceptional results.
Initially, the name Filmulator might imply a processing effect that could make photos look like film, maybe by adding grain, color distortion, and noise, for instance. Instead, it lets you process RAW images as you might film photographs in a developing lab. Its power comes from tone mapping, a subject mentioned two months ago when I looked at Luminance HDR. Tone mapping is commonly used for those high-dynamic-range photos provided by estate agents and the cool kids of Instagram. It remaps the color and intensity of the pixels in both the shadow and highlight regions of a photo to improve the contrast, without affecting the global contrast level, seemingly adding more detail to an image. This is much how our eyes and brain work when perceiving detail and contrast in a dark area that can't otherwise be represented in a static image. Filmulator attempts to add these details by simulating the nonlinear nature of film development, only with a much more restricted set of parameters. But first you need to get the application installed.
Hopefully, by the time you read this, packages will be available for your distribution. If not, you'll need to resort to source code and build it using the Qt Creator project file, rather than through a standard Make system. This is something to consider if you're desperate to try Filmulator for yourself. The only other caveat is that processing is slow and uses plenty of RAM, but that's the nature of RAW processing, especially in the early stages of application development. This will surely improve as the application matures.
It's worth the effort. The workflow is easy to understand, as you import images or folders, view them on a timeline, and select images to process. Processing is greatly aided by several histograms that update before the images do, so you can see how contrast and dynamic range is likely to change before you even see the results. This is also helpful when setting the limits for some of the parameters. Most modules, such as tint, exposure compensation, highlight and shadow brightness, and vibrance perform the same kinds of functions they do in applications like darktable, but with more film-specific modules, too, and everything is tailored to produce film-like output. One of the best modules is Film Area, which lets you change the approximate size of the physical film the photo would have been on and, consequently, reduce the dynamic range of the format. It looks very, very natural, as does the Drama parameter, which acts like an intensity slider for the various film effects.
Project Website
https://github.com/CarVac/filmulator-gui
1. RAW only: Filmulator works with the added data found only in RAW image files. 2. Filmulate: The photo processing is set aside from the organization and export options. 3. Export: TIFF is widely used for high-quality output, and export keeps the RGB intact. 4. Histograms: Preview updates are slow, which makes these charts essential when editing. 5. Exposure controls: These effects are subtly different from, and potentially better than, similar filters found in apps like Darkroom. 6. Film emulation: Every control in Filmulator attempts to mimic the more organic output from real film. 7. Direct save: Make your changes and save from the same pane. 8. Photo management: Thumbnail management is slow but useful when working with a single set of shots.
Audio effects
comments powered by

Disqus