Providers that protect against DDoS attacks
Akamai
Akamai [11] operates one of the largest content delivery networks (CDNs) worldwide and uses its network to offer DDoS protection in the cloud. In addition to the DNS and BGP variants, Akamai sells proxy protection, which places your individual applications (e.g., ports on IP addresses) under their protection.
Like Link11, the Prolexic Connect product provides data centers with the option to slip under the wing of CDN (Figure 2). Like Link11, Akamai structures the billing model as a subscription and uses the 95th percentile of clean or normal incoming traffic to calculate a price. In the BGP variant, the number of /24 networks and the number of protected sites still play a role.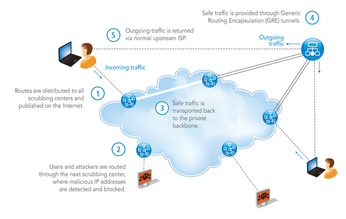 Figure 2: Akamai, known for its global CDN, provides customers with protection against attacks for a fee.
Conclusions
If you run your infrastructure with AWS, you will be grateful for the basic protection provided. Advanced protection is quite pricey, though. You should consider whether Amazon's presence is so relevant for your business that it justifies a premium of more than $3,025 per month. The option to pay per attack can quickly have an adverse effect on the purse of the victims. If you want to get away from Amazon completely, you need to look around for another provider in terms of DDoS protection.
The information in this article can probably steer you in the right direction, but it does not present a universal solution. Because the pricing structures differ considerably between providers, you should first analyze your own threat situation closely. Have you already experienced attacks or been threatened with attacks? If so, was the entire company threatened or just one department? In the latter case, even Amazon can be useful, especially if the volume of regular traffic is not too high.
Even if you do not take precautions against DDoS attacks with specific measures, you should at least have a contingency plan up your sleeve and discover your options beforehand. Link11 and Arbor offer emergency links on their websites in the event of an attack. For those at risk, there is no time to lose.
comments powered by

Disqus