ioBroker integrates different smart home protocols into a single easy interface
Many in One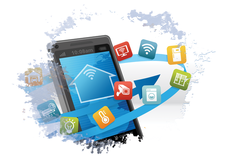 The smart home market includes a number of different vendor environments. You'll need a capable broker to fit them under one roof.
The story of the Tower of Babel teaches us that stagnation and confusion can ensue when the community does not have a common language. In today's world, your own smart home project can fail if the components in your Internet of Things (IoT) community do not understand each other. So far, the IoT industry has not settled on a single, uniform language for home automation. Instead, various IoT vendors have their own competing communication systems. If you purchase all your IoT gadgets from the same vendor, the whole network will chatter harmoniously, but if you don't want to be locked into a single vendor environment, you might be wondering how you could ever manage these babbling devices from a single interface.
One interesting solution for the IoT Tower of Babel dilemma is ioBroker [1], an extremely capable broker and interpreter for home automation projects. The ioBroker project was launched in 2014, and it continues on with strong support from a dedicated developer community.
What is ioBroker?
ioBroker offers a single user interface for managing IoT devices from several different vendor environments (Figure 1). The ioBroker system comes with a collection of software components called adapters that interface with the various hardware environments. The number of ioBroker adapters has increased from 100 to more than 180, and the count is still increasing. The adapters are installed individually, so you will never have more than you need.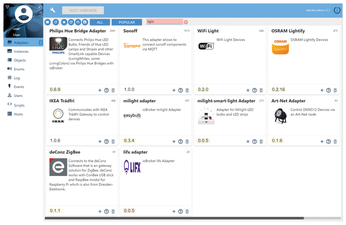 Figure 1: The ioBroker admin interface.
The view in Figure 1 is filtered for lighting applications. ioBroker currently supports 10 different lighting control systems alone, including the popular Osram Lightify devices, Philips Hue products, and Ikea Trådfri components.
Getting Started
You can set up a smart home universal gateway for just under 60 Euros. A Raspberry Pi (preferably model 3), a suitable power supply, a microSD card (with 16GB), a case, and a patch cable are all you need. If the Rasp Pi has to control several USB interfaces, an external USB hub is also recommended to avoid stability problems due to the weak USB power supply.
SD card images [2] are available for a variety of small board computers (SBC). In addition to various Rasp Pi builds, you will find images for Banana Pi, CubieTruck, Pine64, CuBox, Tinker Board, Orange Pi, Rock64, and Windows. You might want to consider creating an ioBroker gateway with a special DIN rail housing for the Rasp Pi (Figure 2, bottom left), along with a USB hub (middle left), and LAN switch (middle right).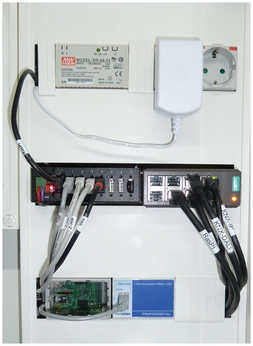 Figure 2: Rasp Pi as a top-hat rail installation.
Auto Discovery
For your first steps, you might want to try out ioBroker on a conventional computer before moving to an SBC. The ioBroker application runs on Linux, Windows, and OS X Intel-equivalent systems, in addition to the supported ARM-based platforms.
You can configure ioBroker in the browser. After installing and entering some geolocation data, the setup wizard automatically searches for available devices on the local network. On the test network, ioBroker found 21 devices and 11 services, creating adapter instances directly for the detected FRITZ!Boxes and an InfluxDB database server.
comments powered by

Disqus