FOSSPicks
FOSSPicks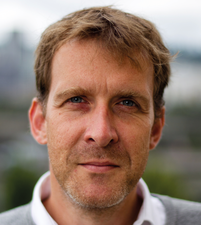 This month Graham fires up MuseScore 3.0, hexyl, weborf, Chrono, and several other useful Linux tools.
Music notation
MuseScore 3.0
If you enjoy writing and editing words, there are many, many different options that can help you do the job. But if you enjoy writing and editing music, there aren't that many options at all. And if writing music should involve ledger lines, semibreves, and demisemihemidemisemiquavers, there are even fewer options. There's LilyPond, which is both a standalone notation editor and part of the Rosegarden MIDI sequencer, and there's this, MuseScore, a more ambitious attempt to unseat behemoth proprietary applications like Sibelius and Finale. MuseScore v3.0 is a milestone release and the result of almost four years work by its developers and community. And since MusicScore is open source, it's the community that really sets this application apart, because there's a huge online library of user-submitted and commercial scores that you can access with an account and download directly into the application, without shedding a single tear of inspiration. There are hundreds of high quality scores you can download, from Bach to bagpipes, with licenses varying from personal use to commercial modification, and opening a downloaded score is one of the best reasons to install MuseScore.
But the application is far more than a simple viewer. It's a comprehensive composing and editing tool, with a bewildering set of options. It's the music notation equivalent to LibreOffice Writer, and like Writer, the main window is taken up with a WYSIWYG view of the page. To the left of this is the huge palette of elements you can drag and drop into the score. While it's a text-based list, when you open each element, you see a beautifully rendered table of each element as it will appear on the score. This list can be augmented with the Advanced view, adding menus such as arpeggios, ornaments, and even fretboard diagrams for guitarists. There's a significant omission from this list, however, and that's the notes themselves. These are found in the toolbar above, and after you've added notes and elements from the panel to the main editor, their parameters can be adjusted on the right, just as you'd adjust tool-specific parameters in Gimp or Inkscape.
The best feature, though, is that you hear a piano playing each note as you drop them into your score. This is thanks to its own SoundFont and FluidSynth integration, and the sound can be changed by selecting any General MIDI preset from the mixer view, along with added effects. If you're creating a chord, you'll hear each successive note as you add them. It's a like a rapid and musical way to compose music, and when you've finished, you can export the whole score as a beautifully rendered PDF. The new release makes generating this final output much easier, thanks to its automatic placement of elements within the score, and this keeps things from bumping into one another and means you don't have to manually move. It's also easier to get started with MuseScore, as an integrated series of tours introduce all the features as you start using them. There really is no reason not to give it a try. It's brilliant.
Project Website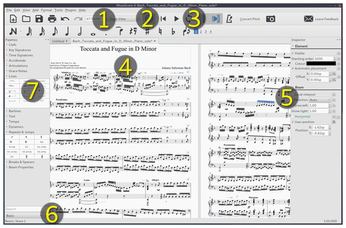 1 Page view: Choose between a single page, a continuous view, or a custom zoom percentage. 2 Audio preview: Thanks to an integrated synthesizer, you can hear notes as you add them and follow playback of an entire score. 3 Notes: Create your music either by playing a keyboard or adding notes manually. 4 Auto-arrangement: Space around elements is created automatically, and there's even a matrix view! 5 Element inspector: Manually adjust elements as needed. 6 Views: There's a basic and advanced tool palette and helpers such as an onscreen piano keyboard. 7 Palette: Choose from a huge and comprehensive library of elements to add to your score.
Hex viewer
comments powered by

Disqus